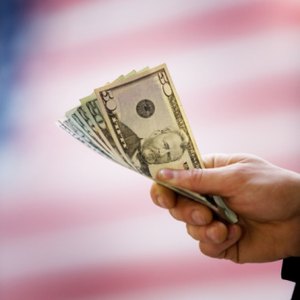 •••
Jupiterimages/Photos.com/Getty Images
If you are 50 years of age or older, you can contribute more to your traditional or Roth IRA account than can your younger counterparts. This additional contribution is intended to let older workers catch up on earlier contributions they may have missed, allowing them to build more retirement savings and create the cash flow they will need when they stop working.
Normal Contributions
If you are 50 years of age or older, you can make the same contribution that younger workers can make for either a traditional or a Roth IRA. The amount of that contribution is subject to change, and it is always a good idea to check the Internal Revenue Service website for current information. At the time of publication, all workers can contribute up to $5,000 to a traditional or Roth IRA account.
Catch-Up Contribution
If you are at least 50 years of age, you can make an additional catch-up contribution to a traditional or Roth IRA. The amount of this catch-up contribution is set by the IRS and published on their website. At the time of publication, workers who are 50 years of age and older can contribute up to an extra $1,000 to their traditional or Roth IRA accounts for a total annual contribution limit of $6,000.
Earned Income Only
Only earned income can be contributed to an IRA account. Individuals cannot use unearned income, such as capital gains, interest or dividends, to invest in their IRA accounts. That means that you must have at least $6,000 in earned income before you can make the full IRA contribution. If you are unsure how much earned income you have for the current year, it is best to wait until all your income information is in before you make your annual IRA contribution.
Investing Deadlines
You can invest in your traditional or Roth IRA as early as January 1 of the current year, but you can also invest as late as the normal tax-filing deadline. This is generally April 15, but the IRS may extends the date when April 15 falls on a weekend or a holiday. You can make your entire IRA contribution in one lump sum, or you can spread it out over the year if you prefer. The $6,000 contribution limit makes it easy to do monthly contributions, since you can direct $500 a month to your IRA and meet the limit by the end of the year.
References
Writer Bio
Based in Pennsylvania, Bonnie Conrad has been working as a professional freelance writer since 2003. Her work can be seen on Credit Factor, Constant Content and a number of other websites. Conrad also works full-time as a computer technician and loves to write about a number of technician topics. She studied computer technology and business administration at Harrisburg Area Community College.