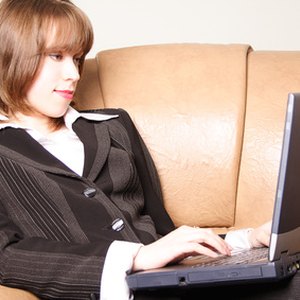 •••
consultancy image by Andrey Kiselev from Fotolia.com
Mortgage loan consultants, also known as mortgage loan officers, help clients identify mortgage opportunities, complete an application and close on the loan. Mortgage loan consultants rely on their financial and on-the-job training to guide customers through the entire mortgage process, and they may work either for a single lender or as a representative of many lenders.
Duties
Mortgage loan consultants spend a significant amount of their time meeting with clients and potential clients, seeking mortgage solutions for loan applicants and evaluating home loan applications. According to the U.S. Bureau of Labor and Statistics, mortgage loan consultants work with clients to guide them through the mortgage process. Mortgage consultants typically gather information about the clients and complete an initial application, then evaluate the applicant's credit history and financial standing. If the mortgage loan consultant works directly for a lender, he may evaluate the lender's options to identify one that will work for the applicant. If the consultant works for a brokerage or as an independent agent, he may review options from an array of lenders to select the best option for his client. The mortgage loan consultant then works with the applicant to finish the mortgage process and works with the lender to keep the process in motion.
Employers
According to the U.S. Bureau of Labor and Statistics, mortgage loan consultants may work for a lender, for a brokerage or as an independent consultant who represents a number of lenders. The consultant spends a considerable amount of time outside the office as many consultants travel to their clients' homes or offices to provide personal service. Mobile mortgage loan consultants typically rely on laptop computers and cell phones, and some consultants must travel to other cities in order to work directly with remote clients and lenders. Though mortgage loan consultants sometimes work long hours to finish complex loan processes, most consultants work about 40 hours per week.
Training
The Bureau of Labor and Statistics notes that mortgage loan consultants generally must have at least a high school diploma and may receive considerable on-the-job training. A description of the role posted on the career website City Town Info goes on to note that mortgage loan consultants often study business- and financial-related topics, such as accounting, finance, economics, marketing and even management. Mortgage loan consultants who want to become certified mortgage loan officers must finish at least 20 hours of formal training, pass a licensing exam and take periodic continuing education courses.
Compensation
According to the U.S. Bureau of Labor and Statistics, the median 2008 earnings for a mortgage loan consultant totaled about $54,700. Most mortgage loan consultants earned between $39,710 and $76,860, and the lowest 10 percent of consultants earned less than $30,850. The top 10 percent of mortgage loan consultants, in contrast, earned more than $106,360 that year. The Bureau of Labor and Statistics noted that most mortgage loan consultants received both a base salary and a commission based on the number of mortgage loans they closed.
2016 Salary Information for Loan Officers
Loan officers earned a median annual salary of $63,640 in 2016, according to the U.S. Bureau of Labor Statistics. On the low end, loan officers earned a 25th percentile salary of $45,100, meaning 75 percent earned more than this amount. The 75th percentile salary is $92,610, meaning 25 percent earn more. In 2016, 318,600 people were employed in the U.S. as loan officers.
References
Writer Bio
Keith Evans has been writing professionally since 1994 and now works from his office outside of Orlando. He has written for various print and online publications and wrote the book, "Appearances: The Art of Class." Evans holds a Bachelor of Arts in organizational communication from Rollins College and is pursuing a Master of Business Administration in strategic leadership from Andrew Jackson University.