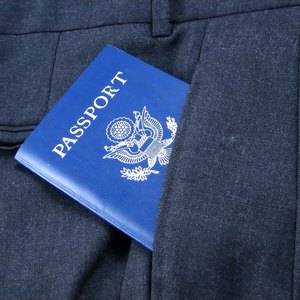 •••
business travel image by Albert Lozano from Fotolia.com
Military services garners many benefits for its veterans upon retirement. One of the nicest perks, however, are those associated with travel. Discounts on transportation and lodging allow a retired veteran to enjoy an affordable vacation, especially with the family. In addition, federal benefits transfer over into civilian life, giving retired military members access to many services.
Travel Accommodations
Service to country has its perks and that includes discounted or free travel to certain destinations. Enter the military's space-available program. Retired military members can still fly free from military bases on government planes along with family as long as there is available seating. In order to arrange this, a retiree would contact a specific military base to see if there are any scheduled flights to another base. Provided seats are available, the retiree can schedule those seats.
Restrictions apply however. For instance, families are only eligible for overseas flights and only when accompanied by the retired soldier. Military reserve members who qualify for retirement but are under 60 can only fly inside the U.S. As with any other air travel, luggage limits are prevalent, as each passenger is allowed only two pieces of checked luggage, and may be limited depending on the aircraft type.
Lodging Accommodations
Retirement benefits allow a veteran to secure lodging at a very good discount. Inexpensive room and board is available in any number of temporary housing on military bases around the world. Different branches have their own form of travel accommodations.
In addition there are hotel rooms and other lodgings at military operated recreation centers around the world. One of the more well-known centers is Shades of Green Resort, located inside Walt Disney World. Retired veterans and their families can stay at the centers while on vacation, provided they make the proper arrangements beforehand.
Like transportation, competition is fierce for those spots and active military members are usually given priority.
Local Benefits
Aside from lodging and transportation, many fringe benefits exist for retired military members. Many companies offer discounted travel insurance for retired military. Several organizations also serve retirees, giving those who join tips and preferences for air and train travel and hotel accommodations. Several communities are always looking to support the military and may offer discounts at restaurants, movie theaters and campgrounds, which may make a retiree's vacation much more affordable.