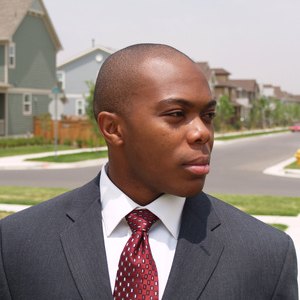 Getting into business school is a rigorous process, but simply being accepted is only one half of the equation. With the cost of education continuing to increase and business school degrees costing upwards of $70,000, aspiring MBA students must also figure out how to pay for school. For African-American males there are scholarship programs created specifically to help them afford business school. These programs are offered by a range of private organizations.
NBMBAA Graduate Scholarship Program
Administered by the National Black MBA Association (NBMBAA), the NBMBAA Graduate Scholarship Program supports minority students. Selected recipients get anywhere between $1,000 and $15,000 in scholarship money, plus membership in the organization. The scholarship also includes transportation and accommodation to attend the NBMBAA's Annual Conference and Exposition. To qualify, African-American males must submit a current photograph, a resume, an official transcript and a 300-word essay. These documents, and a completed application form, must be submitted online at the NBMBAA website.
Goldman Sachs MBA Fellowship
African-American males can take advantage of the Goldman Sachs MBA Fellowship. Created in 1997, the fellowship program aims to increase the number of minorities in the financial sector. To that end, Goldman Sachs gives selected candidates $15,000 for their first year of business school. The fellowship also includes a summer internship. If the candidate is offered and accepts a position at the firm, he will also receive either $15,000 to pay for his second year of school or Goldman Sachs will underwrite the cost. To apply, candidates must submit a Summer Associate form, two essays and submit them at the firm's website.
Robert Toigo Foundation Fellowship
Every year, the Robert Toigo Foundation selects a group of minority MBA students and gives them scholarship money. These Toigo Fellows also receive mentoring and career support. Created in 1992, the Robert Toigo Foundation Fellowship targets minorities at 25 specific schools. These include the business schools at Chicago University, Clark Atlanta University, Emory University, MIT, the University of Virginia and Vanderbilt University. The fellowship is only available to U.S. citizens.
Earl E. Graves Scholarship
The National Association for the Advancement of Colored People (NAACP) provides a host of scholarship programs. One such opportunity is the Earl E. Graves Scholarship, which grants money to both undergraduate sophomores and juniors and graduate students pursuing business and international business degrees. To be eligible, African-American MBA students must be accepted to or enrolled in an accredited business school. They must also have a minimum GPA of 2.5 and be in the top 20th percentile of their class. Their application packet must include three recommendation letters, an official transcript, proof of enrollment and an essay.
References
Writer Bio
Sydelle John is a lawyer who started writing professionally in 2007. She has written for the Guardian's Comment is Free and Pambazuka News, which focuses on pan-African issues. John has a Juris Doctor from the George Washington University Law School and a Bachelor of Arts in political science from Vassar College.