How to Manage Your Own Rental Property With a Profit
by Contributor ; Updated July 27, 2017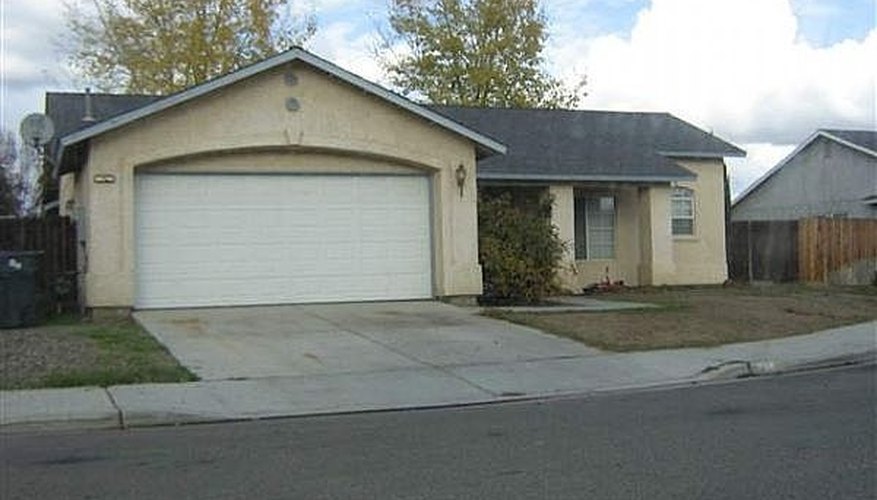 Items you will need
Property Management Forms
Camera
Patience
Property Management of rental properties
Step 1
Property must be habitable according to laws in your state. A good place to check is your states consumer affairs board. In California check on California State of Consumer Affairs. Here is California's regulations in regards to habitable living . Every home must have * Effective waterproofing and weather protection of roof and exterior walls, including unbroken windows and doors. * Plumbing facilities in good working order, including hot and cold running water, connected to a sewage disposal system * Gas facilities in good working order. * Heating facilities in good working order. * An electric system, including lighting, wiring, and equipment, in good working order. * Clean and sanitary buildings, grounds, and appurtenances (for example, a garden or a detached garage), free from debris, filth, rubbish, garbage, rodents, and vermin. * Adequate trash receptacles in good repair. * Floors, stairways, and railings in good repair. * A working toilet, wash basin, and bathtub or shower. The toilet and bathtub or shower must be in a room which is ventilated and allows privacy. * A kitchen with a sink * Natural lighting in every room through windows or skylights. Windows in each room must be able to open at least halfway for ventilation, unless a fan provides mechanical ventilation. * Safe fire or emergency exits leading to a street or hallway. Stairs, hallways, and exits must be kept litter-free. Storage areas, garages, and basements must be kept free of combustible materials. * Operable deadbolt locks on the main entry doors of rental units, and operable locking devices on windows. * Working smoke detectors in all units of multi-unit buildings, such as duplexes and apartment complexes. Apartment complexes also must have smoke detectors in common stairwells. * Ground fault circuit interrupters for swimming pools and antisuction protections for wading pools in apartment complexes and other residential settings (but not single family residences).
The implied warranty of habitability is not violated merely because the rental unit is not in perfect, pleasing condition. Nor is the implied warranty of habitability violated if there are minor housing code violations, which, standing alone, do not affect habitability. It is the landlord's responsibility to install and maintain the inside wiring for one telephone jack, also presence of mold is not allowed. Please check with your state for
Step 2
Research on rental rates Professional Property Management Companies do a market analysis to determine optimal monthly rental amount for properties utilizing a wide range of professional resources. This utilization of a wide range of professional resources in easy to understand terms is simply read the classifieds. Look in the newspapers find rentals in the immediate area of your rental property and call. Get the rental rate, address, and how many bedrooms, and baths. Does it have a pool? A garage?, etc. Find ones closest in similiaralities as yours and then drive by it. Write all the info down. Then average it out....3 bdrms/ 2 baths with no pool are going for $900 to $1100 in your neighborhood. So after driving by and comparing your rental to the ones your looking at decide on a price. Although you would like to set the rental rate at what your mortgage rate is ,that is also a consideration but not neccessarily a number you can use because of the real estate market going up and down.
Step 3
Advertising for tenants You could just put a For Rent sign in the window, but don't expect any quick results. People must know where to look. So advertise in your local paper. The most cost efficient ad is like this:
17141 Calvert Dr. 3 bdrm/2 bath $1000 Rent 559-748-6985
That way the people can drive by the rental home, (be sure and have a visible For Rent sign on it.) know how many bedrooms and baths it has, and its rental rate and then if interested can call you for application & appointment to see inside. Be sure and have property locked up securely, it helps to notify neighbors your trying to rent it and give them your number in case of any suspicious activity. When the applicants call first question them on how many people, their credit history, and their employment. This way your screening them thru the phone call and aren't wasting time going to the property to show it to people who can't afford it. or who don't meet your requirements. Never discriminate anybody due to color, race, disability,etc. This is agaisnt the law. But if you don't want a family of 10 in your home you do have that right just don't tell them that.
Step 4
Screening the applicants Once you have received an application on the property you will want to verify their employment, by calling the employer. Some employers request a fax with the applicants signature authorizing you to check on them. Be sure and have an application that gives authorization with applicants signature . You can find forms like this on the internet for free just google property management forms and read each throughly to get the one you want. The forms companies use request present address and time there, and why they are leaving with the landlords contact info. Employment history and pay info, along with contact info of employer. Whom will be living in the rental property, are there pets? , and usually two contact numbers of relatives or friends who don't live with you. (this is in case you can't contact tenant then you call their two references works great) you also want authorization to pull their credit history. Go to a properry management firm and show them your application with authorization and they may let you pay them to run a credit check. The usual charge is $25 so get this from applicant and give them a receipt. This is why you should pre-screen them because you don't want to pull credit on every applicant unless thier favorable.
Step 5
The rental agreement The written rental agreement or lease should contain key terms, such as the following:
In addition, the rental agreement or lease must disclose:
Every rental agreement or lease also must contain a written notice that the California Department of Justice maintains a Web site at www.meganslaw.ca.gov that provides information about specified registered sex offenders. This notice must be in legally-required language. Be sure and give the tenant a signed copy of the rental agreeme
Step 6
Moving a tenant in If a tenant moves in on the 10th of the month, you should collect one full months rent and the security deposit (usually the same as one months rent) example: Rent 2/10/09 to 3/10/09 collect $900 rent plus $900 security deposit. Then the following month on the first collect a prorated rent amount ...you do this: $900 divided by 30 days equals $30 per day. so 3/10/09 to 3/30/09 would be 20 days multiplied by $30 per day equals $600. So the prorated rent would be $600 the second month. And the security deposit is not yours to spend it is to hold until the tenant moves out. It is to correct any damage done by tenant. To return the rental unit back to the condition it was when they moved in. So it is very important to take pictures of the unit, and do a walk thru with the tenant and note all conditions of it. This walk-thru is very important if you end up in court
Step 7
Do's and dont's during tenants occupancy If you want to enter property say for inspection or to check the furnace, then you must post a 24 hr notice on door of unit. Do not ever just drop by property it is against the law to enter the unit especially if the tenant is not home. If they are home and you repeatedly drop by to enter unit it will annoy them and they could sue you. Also do not store any of your belongings on property. If your tenant has not paid the rent by the 10th of the month do not harass them one phone call is sufficient then post a 3 day pay or quit notice. This notice must be posted on front door stating how much rent is due and for what period. Also where to pay it at. After 3 days (business days) if they haven't responded you can start evicition proceedings. You must mail this notice too the same day you post it. It must not state late charges or any other charge. Only the specified rent amount that is late. Evicition proceedings is a whole different eHow.
Step 8
Moving the tenant out When tenant gives you a written 30 day notice you must give the tenant the the opportunity to do a pre-inspection. This is an inspection to point out damages that will be deducted from the security deposit. Give a written walk thru form with damages noted. Then the day they turn the key in, go do a walk-out preferably with the tenant there. Note the damages (you cannot charge for normal wear and tear) and then get estimates or get the work done with the security deposit money. You have 21 days to return the deposit or to give an itemized deduction letter with invoices or estimates attached. If you fail to respond and keep the deposit the tenant can sue you.
Step 9
Refunding of security deposits Must be done in 21 days.
Tips
Check with your states laws governing landlord rights. Always write everything down Always take pictures Never discriminate These steps should insure your rental unit will be rented and not cause you problems. If there is problems you will be ready to go to court if you take photos and do the right paperwork in the proper timeframe. I want to reference California's Consumer Affairs website with the requirements printed here.