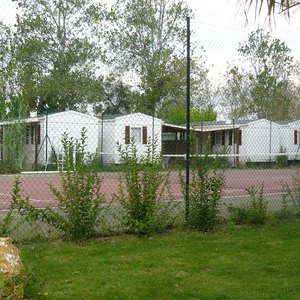 •••
Camping – Mobilhome et tennis image by albillottet from Fotolia.com
Foreclosure properties that are not sold at auction are usually repossessed by the bank. These bank-owned properties are also known as real estate owned or REO properties. Many Internet sites list foreclosed homes for sale, but few provide the means for users to identify REO properties that are also mobile homes. However, a few major bank and mortgage-lending sites do allow users to zero in on REO properties in Mississippi that are mobile homes.
Lender Website Searches
Visit Bank of America's bank-owned properties website at bankofamerica.res.com and select "Mississippi" from the "State" pull-down menu. Select "Mobile Home" from the "Property Type" pull-down menu. Click "Search" to display a list of bank-owned mobile home properties repossessed by Bank of America in Mississippi.
Visit the "Bank Repo" search page of 21stMortgage.com, a lender that specializes in manufactured and mobile homes. Click Mississippi on the U.S. map to get a listing of mobile home repos in the state. Click individual listings of interest to display full details, including contact information for the agent handling the listing.
Visit the "REO Properties" page of CitiMortgage.com. Select "Mississippi" as the "State" and "Manufactured Home" as the "Property Type" to display a list of repossessed mobile homes in Mississippi. Contact the agent for any property of interest. The agent's name and phone number are included with each listing.
A Mississippi real estate agent can find additional listings of mobile home repossessions from the Multiple Listing Service (MLS) database that is available to real estate professionals, but is not fully accessible by the general public.
References
Writer Bio
David Sarokin is a well-known specialist on Internet research. He has been profiled in the "New York Times," the "Washington Post" and in numerous online publications. Based in Washington D.C., he splits his time between several research services, writing content and his work as an environmental specialist with the federal government. David is the author of Missed Information (MIT Press, 2016), a book exploring how better information can lead to a more sustainable future.