What Is Letter of Determination for a 401(k)?
by Linsay Evans ; Updated April 19, 2017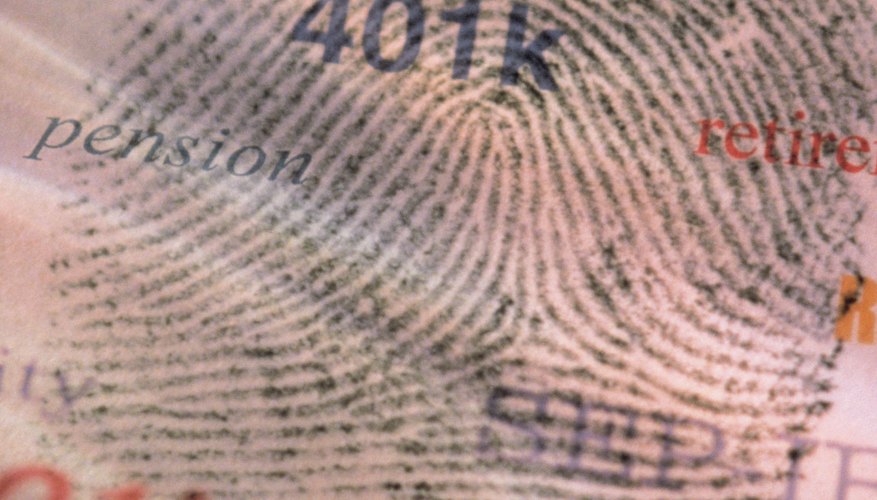 The 401(k) program was created by a 1978 congressional provision with the goal of helping people save for retirement by providing tax breaks on deferred income. The plans didn't take off until the 1980s, when employers realized that 401(k) plans offered a less costly alternative to pension plans. As of 2011, about 60 percent of households have 401(k) plans. In order to create a 401(k) program, employers can request a letter of determination from the Internal Revenue Service.
Definition
Because 401(k) plans offer favorable tax treatment to sponsors and participants, employers want to ensure that the plan documents meet all the requirements under the IRS's tax code. When an employer sponsors a 401(k) plan for its employees, it may request a letter of determination from the IRS. The letter indicates that the proposed plan meets legal requirements, complies with IRS code, and has qualified status.
Benefits of Letters
Employer sponsors are not legally required to request a letter of determination for a 401(k) plan. However, determination letters offer benefits to employers. A favorable determination letter indicates that a plan is in line with IRC section 401(a), and that the trust used to hold employee funds is tax exempt under IRC section 501(a). Favorable determination letters assure plan sponsors that deductions they claim for contributions are allowable under the tax code. The letter works as insurance against disqualification.
Pre-Approved Plans
If an employer adopts what is known as a pre-approved plan, a favorable determination letter is included as part of the package. Types of pre-approved plans include master and prototype (M&P) and volume submitter (VS). Both use standard documents in a format approved by the IRS.
Obtaining a Letter
To obtain a letter of determination, employers must submit a request to the IRS using standardized forms. As of 2011, forms 5300 or 5307 are used for ongoing plans, while form 5310 is used for terminated plans (ref. 5). Once forms have been submitted, the IRS reviews the plan and allows a 60-day time period in which interested parties can submit comments. No letters can be issued before 60 days have passed.
Considered Factors
When the IRS evaluates a 401(k) plan, it focuses on form and considers a few operational factors. These include compliance with IRC section 401(a) as well as nondiscrimination and coverage requirements. Determination letters do not consider issues such as nondiscrimination in the amounts of contributions and benefits for highly compensated vs. non-highly compensated employees; the treatment of leased employees or affiliated service groups under the plan; or if the law changes after the letter was issued.
Photo Credits
Comstock/Comstock/Getty Images