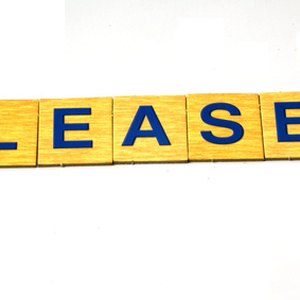 A guest house provides a great way to make some extra money. It's less invasive than renting out the rooms in your home and you'll be able to get more rent than you would for just a room. If you don't mind having to deal with some extra work, it's a great option.
Check your neighborhood's covenants and restrictions to make sure that leasing a property is permitted.
Think through details, such as where tenants would park and how the yard will be shared. If these things will be an issue, it's better not to rent out the house.
Choose what type of lease you want to offer. You could have full-time tenants who sign a year lease, or you might lease the house as a vacation rental where your guests would only stay for a week or two at a time. This will depend on your location, the community's needs and your personal preference. Making this decision will also help you to decide whether or not to furnish the rental.
Advertise the house for lease. You can advertise in the newspaper, on the various Craigslist websites, on bulletin boards at grocery stores or colleges or on local websites catering to renters.
Show the property to potential renters. If one is interested, have her fill out an application. You'll need to call references and check with her employer to make sure she makes as much money as she says she does. If her references don't include any previous landlords, you'll want to get their information to make sure she paid rent on time and respected the property.
Choose a qualified tenant and sign a lease stating the specific terms of the agreement, such as length of lease, monthly (or weekly) rent amount, when the rent is due, penalties for late payment or bounced checks, parking location and any rules that need to be followed.
References
Writer Bio
Chrissie Reinhart has written for various websites including eHow and "Notafied Magazine." She is a full-time real estate investor and holds a Bachelor of Arts in English from Calvin College.