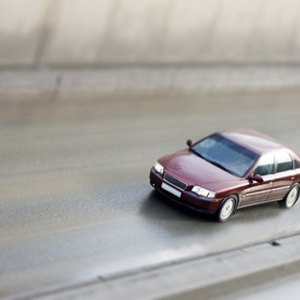 •••
luxury car - model toy car image by alma_sacra from Fotolia.com
Although many people think of car rentals as a short-term service for vacations and summer adventures, a long-term car rental may also be available. Many car rental services provide individuals with the opportunity to lease a car for a month or even longer, depending upon their specific needs. As the duration of the lease increases, many rental agencies will provide discounted rates that allow individuals to receive the vehicle they need on a favorable budget. Fortunately, leasing a car for a month can be accomplished relatively easily. Depending upon your specific preferences, you can begin the leasing process either in person at an agency or online.
You can rent a car for a month or longer with many of the popular rental car agencies in existence today. Depending on the specifics of your reservation, your rates for the rental may vary significantly.
Exploring Monthly Car Rental Basics
If you are interested in leasing a car for a month, your first step should be to select a number of eligible car leasing services in your area. A simple online search should reveal a variety of companies in your area that lease cars on both a short-term and long-term basis. As you will discover, it is often the case that leasing rates will change significantly depending upon the specific time of year you are leasing the vehicle. For example, rental rates for summer months and other holidays will be significantly higher than those for "off-peak" times. If you are renting a car for a month, there is also a good chance that your rental may pass into a peak rental period from an off-peak time. Again, it is strongly recommended that you research your options thoroughly before taking your next steps.
Initiating Your Long Term Car Rental
Once you have selected your preferred car rental service, you can lease your vehicle by either visiting the car rental agency in person or using an online portal. Given the fact that you are planning a more extensive lease, it is generally recommend that you plan your reservation in advance. The price of your reservation will likely be influenced by the location of your car pickup/return. If you return your leased vehicle to the same location at which you rented it, you will likely be required to pay a cheaper rate than if you drop the car off at a different location. You may also need to explore any mileage restrictions that exist with your reservation. Some car rental services require you to pay an additional fee per mile over the standard mileage attached to the reservation.
Completing Your Reservation
In order to complete your reservation, you will need to provide a valid driver's license as well as proof of automotive insurance. Failure to show either of these documents will void your reservation. With this in mind, you should make sure that you have all of these documents available before arriving onsite to rent your car.
If your reservation is accepted, you will likely be asked to complete a short inspection of the vehicle to check for any damages. By completing this process, you won't be held liable for any pre-existing damages on the car that did not occur during your reservation.
References
Tips
Inquire about roadside assistance, scheduled maintenance and mileage.
Warnings
Find out if there is a penalty for terminating the lease early.
Writer Bio
Ryan Cockerham is a nationally recognized author specializing in all things innovation, business and creativity. His work has served the business, nonprofit and political community. Ryan's work has been featured at Zacks Investment Research, SFGate Home Guides, Bloomberg, HuffPost and more.