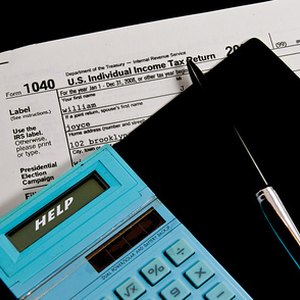 The Internal Revenue Service (IRS) created 403(b) tax-sheltered annuities (TSAs) to provide a retirement option for workers in public schools, certain 501(c)(3) nonprofit organizations and approved churches. The 403(b) is similar to a 401(k) in the types of benefits it provides, but it can only be set up by an employer, not by an individual. Terminating a 403(b) requires that a person follow certain steps to avoid penalties.
403(b) Basics
A 403(b) TSA plan can only be started by an employer and only certain employees are eligible. Employees of public schools, cooperative hospital services organizations, 501(c)(3) organizations, the Uniformed Services University of Health Sciences and churches are eligible for 403(b) plans. A 403(b) may take one of three forms: an annuity provided through an insurance company, a custodial account invested in mutual funds or a retirement income account for church employees that invests in either annuities or mutual funds. Three benefits to 403(b) plans are: no income tax is assessed until withdrawal at retirement, no capital gains taxes on earnings and gains until retirement and credit for elective deferrals (contributions made from agreed-upon salary deductions).
The Termination Process
To terminate a 403(b), the plan's terms must include the two following conditions: It must eliminate future contributions to existing participants and must allow for a rollover of distributions into an eligible retirement plan or individual retirement account (IRA). The employer who initiated the 403(b) is the only one who can terminate it. All accumulated contributions must be distributed to the participants and beneficiaries and no further contributions can be made.
Penalties
An employer that terminates one 403(b) plan cannot contribute to another 403(b) for 12 months. If this rule is not followed, then the termination of the first plan is not valid and early withdrawal restrictions may apply. The penalties for early withdrawal include the immediate assessment of all deferred taxes, the cancellation of any plans associated with the voided 403(b) and other fines levied by the IRS. Also, the plan must be written or else it is not valid.
References
Writer Bio
Jeremy Cato is a writer from Atlanta who graduated with Phi Beta Kappa honors and an English degree from Morehouse College. An avid artist and hobbyist, he began professionally writing in 2011, specializing in crafts-related articles for various websites.