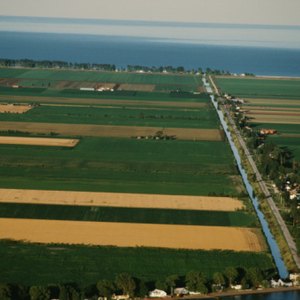 •••
Photos.com/Photos.com/Getty Images
Farmers, owners of private and public land and rural communities needing financial assistance to construct, renovate and improve irrigation systems can apply for grants from several government agencies. Grants cover project costs including labor and administrative fees and equipment and supply purchases. Recipients also use funds to develop and implement water conservation plans to use irrigation system during times of crisis such as droughts.
Emergency Conservation Program
The U.S. Department of Agriculture (USDA) sponsors the Emergency Conservation Program. Grants are given to farmers to perform emergency conservation measures to control farmland erosion due to natural disasters. Recipients also use funds to implement water conservation or water-enhancing practices, including utilizing irrigation systems to survive severe periods of drought.
Water 2025
The Department of the Interior provides financial assistance to help communities secure fresh water sources for the people, environment and economies of now and the future. Grants from the Water 2025 program finance infrastructure improvements, including irrigation systems that address future demands and climate changes. Recipients are entitled to use grants at their discretion.
Agricultural Management Assistance
The USDA funds grants distributed through the Agricultural Management Assistance program to help producers improve their water management capabilities and water quality. Grants finance the construction or improvement of water management and irrigation structures and tree planting to improve water quality and for windbreaks. Funds also cover resource conservation practices to control soil erosion or to transit to organic farming.
Water Conservation Field Services Program
The Department of the Interior sponsors the Water Conservation Field Services Program. This program encourages proactive water conservation by urban and agricultural water recipients. Grants finance the development and implementation of water conservation plans that effectively use irrigation and other conservation systems to meet the standards of the grant program. Activities funded by this program are to support and complement programs run by states and other water conservation organizations already in place.