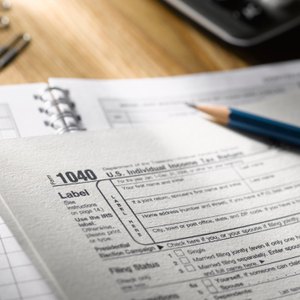 •••
Jeffrey Hamilton/Digital Vision/Getty Images
Various IRS forms have different functions when it comes to filing taxes, and IRS Form 3468 is no different. For example, you can use Form 3468 for investment credit claiming purposes. Such credits enable businesses to deduct some of their investment costs from the personal and corporate income taxes they pay in addition to the depreciation allowances.
Qualifying advanced energy project credit
Qualifying advanced coal project credit
Qualifying gasification project credit
Energy credit
Rehabilitation credit
IRS Form 3468 Instructions
You must understand Form 3468 instructions, which are different from Form 3800 instructions. The latter covers general business credit, including tax credits for research and auto-enrollment in retirement plans. However, some of the information with Form 3468 will carry over to Form 3800.
1. IRS Limitations on Investment Credit Property
According to the IRS, you cannot claim investment credit on property mainly outside the U.S. and leased to and used by a foreign or government entity for less than six months, unless it is a qualified rehabilitated building.
In addition, tax-exempt organizations cannot use investment credit properties except for farmers' cooperatives unless it is a rehabilitated building or being used for an unrelated activity.
Also, lodgings or properties used to furnish lodgings are exempt from investment credit claims. And so are specified modified accelerated cost recovery system (MACRS) business properties.
2. What the Different Investment Credits Mean
Below are the definitions for the allowable investment credits.
​Qualifying Advanced Energy Project Credit​
A project that establishes, expands or re-equips a manufacturing facility to produce renewable energy, electric and hybrid-electric energy storage systems and electrical grids for renewable energy transportation qualifies for this credit.
Such projects must be certified by the IRS its § 48C (d) of the Internal Revenue Code. And the aggregate credits must not exceed ​$2.3 billion​ and credits are limited to ​30 percent​ of the qualified investment.
​Qualifying Advanced Coal Project​
To qualify for this kind of credit as a taxpayer, you must acquire a property or construct, erect or reconstruct one for creating advanced coal generation technologies. Your project can also involve powering a new electric generating unit or retrofitting or repowering an existing unit.
However, the fuel input should ideally be at least ​75 percent​ coal. It should also incorporate equipment that sequesters at least 65 percent of the carbon emissions for your project to receive certification for credits.
The credit percentage will vary from ​15 to 30 percent​, depending on the kind of project. However, the aggregate credits must not exceed ​$2,550,000,000​. For the 2020 tax year, there is ​$2.04 billion ​worth of credits available.
​Qualifying Gasification Project​
The project involves technologies that can convert solid or liquid products with energy or feedstock value into gases consisting mainly of hydrogen or carbon monoxide. These products could be coal, biomass, petroleum residues and other materials.
Generally, the credit equals ​20 percent​ of the investment value. However, that credit could rise to ​30 percent​ of the investment value if the property sequesters at least ​75 percent​ of the carbon dioxide emissions. But the qualified investment amount must not exceed ​$650 million​. And the aggregate credits allocated must be worth ​$600 million​ or less.
Energy credits apply to properties you acquired, constructed, reconstructed or erected that meet the quality and performance requirements. Based on the energy credit determined, you must reduce the energy basis by ​50 percent​. Some renewable energy sources you could incorporate to qualify for this credit include geothermal, solar, wind and qualified fuel cells for electric generation.
The energy credit varies from ​10 to 30 percent​ of the investment cost, depending on the renewable energy source and efficiency.
The credit covers qualified rehabilitated structures that must meet the set criteria. That means they must be certified as historic, incur expenses of at least ​$5,000​ or greater than the adjusted basis in the structure and its components, be in service before rehabilitation began and be subject to depreciation. Also, at least ​75 percent​ of its external walls or internal structural framework must remain in place.
If you qualify for this credit, you can claim up to ​100 percent​ of the permitted expenses over a five-year period.
3. Completing Form 3468
Below are the Form 3468 instructions for filling in the required details.
Start by understanding the types of existing credit and what your investment qualifies for.
Concentrate on filling in Part II if you meet the criteria for qualifying advanced coal project credit, qualifying advanced energy project credit or qualifying gasification project credit. Input the required information by following the instructions when calculating the value of the credits due to you.
Concentrate on filling in Part II if you meet the energy or rehabilitation credits criteria. Provide all the required information, including details on the measuring period dates, the correct credit amounts as calculated and the basis of qualified properties.
If you leased the properties for which you are claiming credit, you must also provide the required information about the lessor, including their name and address.
It is not enough to include all the details on IRS Form 3468. You must also verify it and recalculate the tax credits if necessary. And be sure to transfer the necessary information to Form 3800 first by following the instructions on the IRS website.
Usually, the investment credit will be reported in the order: rehabilitation, energy, qualifying advanced coal project, qualifying gasification project and qualifying advanced energy project credit. And the aggregate amounts will be included within Part III of Form 3800 in different lines, depending on your business type. Once that is done, you can attach the forms to your tax return and submit them to the IRS.
References
Warnings
The credits under Form 3468 must generally be recaptured, or paid back, if the underlying project property generating the credit is disposed or transferred within 5 years of putting the property into service.
References to individual form line numbers relate to the 2009 version of the forms. It is possible that the line items may change when future form versions are released.
Writer Bio
I hold a BS in Computer Science and have been a freelance writer since 2011. When I am not writing, I enjoy reading, watching cooking and lifestyle shows, and fantasizing about world travels.