Income Tax Form 1040X Preparation and Instructions: How to Amend Your Federal Income Tax Return
by Samantha Kemp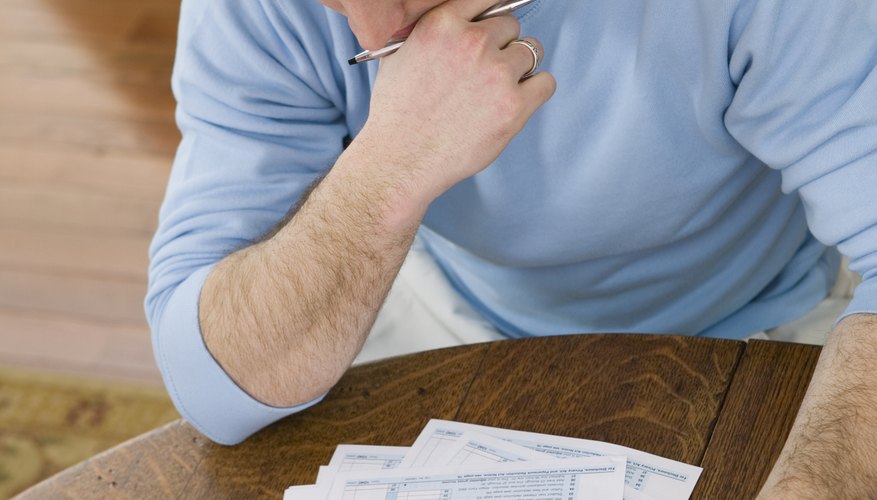 If you realized that you made a mistake on your tax return, it might not be too late for you to receive an additional refund or lower tax bill -- or to pay additional taxes if you forgot to report income. It's better to correct mistakes than wait for the Internal Revenue Service to come knocking on your door. Form 1040X can be used within three years from the original return's filing deadline to help you secure this savings or to avoid huge penalties for unpaid taxes.
Determining Need
Form 1040X is only meant to correct Forms 1040, 1040A, 1040EZ, 1040NR or 1040NR-EZ. The form can be used to make elections after the initial deadline, change amounts that the Internal Revenue Service previously adjusted or make a claim due to a loss or unused credit. It is also used to report income you failed to report on your original form. Adjustments might occur when the IRS modifies the amount of your income due to deductions for individual retirement account contributions or student loan interest payments.
Gathering Documentation
If you will be completing a paper return rather than using tax software, download the tax forms you need for the year you are amending from the IRS website. You don't have to submit all new forms; you only need new forms if the new information changes a form. Download Form 1040X, the official form to amend your return because you can't file it electronically.
Completing Form 1040X
Form 1040X is a two-page tax form that provides the basis for your amended return. Regardless of the reason for your modifications, complete the top portion of the form. This includes your demographic information, your Social Security number, the year to which the form applies and your filing status. If you are changing your filing status, complete lines 1 to 22. For changes in your income, complete lines 1 to 22. Exemptions are encompassed in lines 1 to 29. Information for refundable credits are included on lines 10 to 22. Fill out Part III to explain the reason for your changes. Sign and date the return. If you use tax software, it should walk you through each step of the process as it did for the original return.
Submitting Your Return
Check over all of the corrections you made to prepare to submit your return. Include all additional forms and supporting documentation. If you have to pay in, attach the payment with your return to avoid having to pay more interest and penalties. Mail in your amended return to the IRS. If you want to check the status of your return, the IRS has a "Where's My Amended Return" tool on its website. Amended returns commonly take between eight to 12 weeks to process.
Photo Credits
Comstock Images/Stockbyte/Getty Images