Tax Deductions for Laptop Computers
by Chris Brantley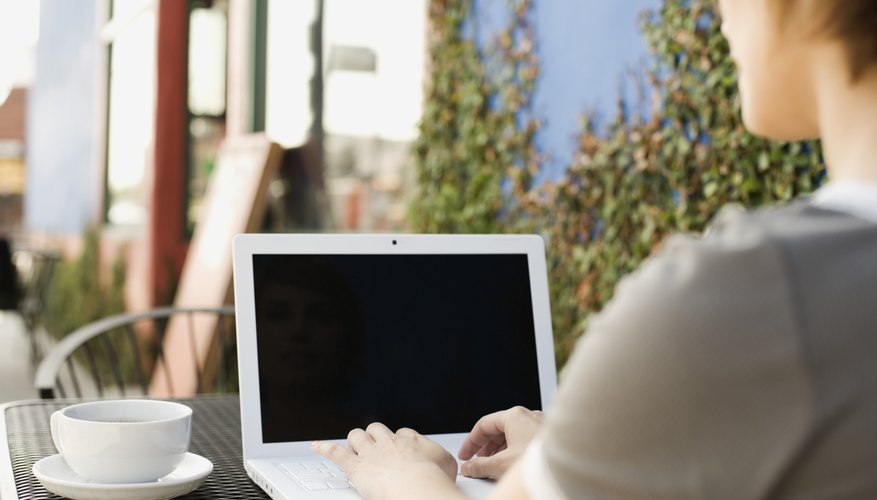 Many workers and students use laptops for their jobs and school. Sometimes, the Internal Revenue Service allows the computer use to qualify for tax credits and deductions. If your school or college requires the laptop, you can likely receive a tax credit. If you use it for work-related education, it may also qualify for a credit or deduction. You can claim a deduction if you own a business or work a job that necessitates the use of a laptop. Just make sure it's a legitimate business expense that is customary for your line of work.
Education Tax Credits
Tax credits and tax deductions are different. Credits provide you a dollar-for-dollar deduction against your actual tax payment, while deductions reduce your taxable income. Tax credits decrease your tax bill more than deductions. You can take a tax credit on your laptop as an educational expense, as long as your educational institution requires the use of the laptop. If you use the laptop because you want to and not because you have to, you cannot take a tax credit.
Educator Deductions
If you're an educator and you use your laptop to carry out your professional duties, you can deduct the laptop as an itemized deduction. As of 2014, the Internal Revenue Service allowed teachers to take $250 a year for unreimbursed classroom spending. These expenses can include laptops or other computers, as well as software. The educator deduction also applies to other supplies used for teaching purposes and is not limited to laptops.
Work Deductions
If you're a self-employed worker, you can deduct your expenses for laptops and other equipment, like cell phones and Internet service that you use for your business. The IRS allows you to do this in one of two ways. You can depreciate the laptop over its useful life as defined by the IRS -- usually five years. For example, if the laptop cost $2,000, you can deduct $400 a year for the five years. You can also take a lump sum Section 179 deduction. This deduction is limited to $25,000 a year as of 2014. The limit can change, so confirm the exact amount before taking the deduction. Also, if you use your laptop for business and personal activities make sure you only deduct business use. The IRS is a stickler about this, especially for home-based workers.
Employee Deductions
As an employee, you're entitled to take an itemized deduction for your laptop as long as it's for work-related activity that's an ordinary and required expense for your type of business. If you receive a W-2 as an employee, you use Form 2016 to report the expense. Before you can take the deduction, the cost has to exceed 2 percent of your adjusted gross income. If your AGI is $30,000, you'd have to spend over $6,000 to get the deduction, and it would only apply to your expenses exceeding $6,000. In other words, it'll probably work out better for you if you get a direct reimbursement from your employer, but if that's not possible take the deduction. Also, you can qualify for the lifetime learning credit if you're using a required laptop for coursework at an approved educational institution to improve your job skills or receive an advanced degree.
Photo Credits
Jupiterimages/Stockbyte/Getty Images