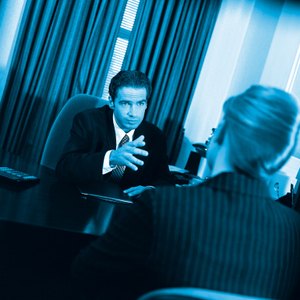 •••
Stockbyte/Stockbyte/Getty Images
The expression "HUD home loan" is actually referencing the government-sponsored mortgage program operated by the Federal Housing Authority, commonly known as FHA. The FHA home loan program operate under the umbrella of the United States Department of Housing and Urban Development, HUD, office. FHA loans are a primary alternative for home buyers unable to utilize conventional loan programs.
About HUD
HUD is the government agency responsible for spearheading community building and housing development in the United States. It does so by funding a number of different organizations and programs for communities and individuals. Additional, HUD sponsors or partners with a number of other agencies to deliver programs that give opportunities to consumers and businesses. These investments in personal and business growth help the overall economy by building and maintaining more stable communities, businesses and housing markets.
About FHA
The FHA has offered a loan program since 1934, according to HUD. It became part of HUD in 1965. Originally, FHA was designed to offer first time home buyers an opportunity to get home financing because they did not have the necessary funds to make a conventional down payment on a home. The FHA approves mortgage lenders throughout the US to offer FHA insured loans. The FHA insures mortgages for one to four unit residential homes. It is the world's largest mortgage insurer with over 34 million properties insured since its inception, notes HUD.
FHA Loan Basics
FHA loans offer three main benefits relative to conventional loans, according to HUD. These include a lower down payment requirement, lower closing costs and easier credit qualifying. Most notably, FHA mortgages only require a minimum down payment of 3.5 percent. To get a conventional loan without paying private mortgage insurance, the borrower must put at least 20 percent down on the property. This is challenging for many buyers, especially first time home buyers. Investors also opt for FHA loans at times because they can purchase an investment property with less capital infusion up front.
Differences
A main difference with HUD's FHA loan program is its mortgage insurance requirement. You must buy FHA mortgage insurance with an FHA loan. This can include an up front fee at closing and/or monthly premiums of approximately one-half to 1 percent of your mortgage amount. This requirement protects the lender's investment in case you default. This is why FHA-approved lenders take on the risk of offering loans to less qualified buyers. Because of the mortgage insurance requirement FHA does have higher debt-to-income ratio allowances than those typically used by conventional lenders. You can have 41 percent of your gross monthly income go to debt payments with FHA, including a 29 percent mortgage-to-income ratio. With conventional loans, the common guidelines are 36 percent debt-to-income and 28 percent mortgage-to-income.
References
Writer Bio
Neil Kokemuller has been an active business, finance and education writer and content media website developer since 2007. He has been a college marketing professor since 2004. Kokemuller has additional professional experience in marketing, retail and small business. He holds a Master of Business Administration from Iowa State University.