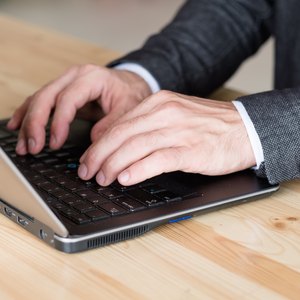 •••
golubovy/iStock/GettyImages
South Florida isn't quite Miami Beach, but if you're a local, you still might appreciate a higher standard of living. Even the little things in life, like a daily cup of coffee or a bottle of water on the way to work, add up over the year. When combined with the cost of rent or your mortgage, electric bills, insurance and credit card bills, you might find yourself stretched beyond your budget. Luckily you'll find it easy to make some extra cash when you need it.
Take a part-time job working as a bartender or waiter. The advantage here is that you earn money in the form of a paycheck and tips. While your paycheck only comes every week or every two weeks, you receive tips every day you work. Stick to the higher end bars and restaurants, to maximize your tips.
Offer paid services on Craigslist or a similar free classified ads service. Offer basic services that wealthy homeowners need, such as housecleaning and baby-sitting. Clearly outline your pricing structure in the ad or inform interested parties to contact you for your pricelist.
Work as a lifestyle coach for the wealthy residents living in the area. Lifestyle coaches look over the lives of their clients and make recommendations on how to make things better. A coach may offer suggestions on home organization, exercise or even help the person find a new job.
Do consulting on a freelance basis, in regards to green homes, as green homes are growing more popular in Florida. Visit the home and explain ways the homeowner can reduce their energy bill and go green. Suggestions include, changing the light bulbs, adding solar panels or reducing emissions.
Provide care to homes during the summer season. Elderly people and those who visit the area during the winter, may leave their homes closed and boarded up during the spring and summer when they return home. Offer to take care of the home and the property while the homeowner is gone.
If you need money fast, pawn some of your jewelry or home electronics. You get a certain amount of time to pay the money back to the pawn shop or they take over ownership of your items.

Consider a payday loan as a quick and easy way to make extra money. You receive a small amount of money until your next paycheck. You pay back the total cost of the loan when you get your check, plus a small amount of interest.
References
Writer Bio
Jennifer Eblin has been a full-time freelance writer since 2006. Her work has appeared on several websites, including Tool Box Tales and Zonder. Eblin received a master's degree in historic preservation from the Savannah College of Art and Design.