How to Get Help for Addiction With No Insurance
by Holly Case ; Updated October 25, 2017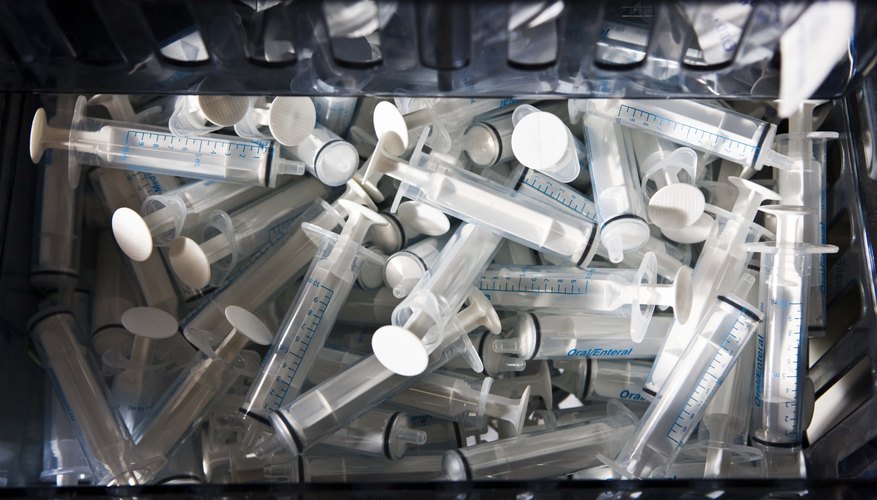 Drug and alcohol addictions are devastating and many addicts need help to break the cycle. Rehabilitation programs help the addict safely wean off drugs and learn techniques to prevent relapse. Treatment centers are supervised medical facilities that offer many types of therapy. Unfortunately, many of these rehabilitation programs are very expensive and may not be covered by health insurance plans. However, don't let the big price tag be a reason to avoid treatment, because alternative funding options are often available.
Try Support Groups
Find a local support group. Support groups offer significant help for people dealing with addictions to food, alcohol and drugs. Although the best known support groups are 12-step programs associated with Alcoholics Anonymous, other support groups exist as well and may be associated with churches or hospitals. These programs are free and can be very beneficial. However, additional intensive therapy may also be needed during the acute phases of active addiction.
Call Hospitals
Check with your local hospitals. Many hospital systems provide addiction treatment and may treat individuals regardless of ability to pay. If you can procure the treatment first, the hospital's billing system may work out a payment arrangement based on what you can afford.
Apply for Private Assistance
Apply for financial assistance from the treatment centers you are considering. Since the cost of treatment programs is high, many centers offer substantial assistance to patients who cannot afford their fees. As with other forms of payment assistance, you may have to submit financial records for eligibility purposes.
Seek State Assistance
Consult with your state's department of health and human services and ask if your state offers any addiction treatment programs. Many states offer treatment services for free or at a reduced cost. These programs may also have income eligibility requirements.
Photo Credits
Jupiterimages/BananaStock/Getty Images