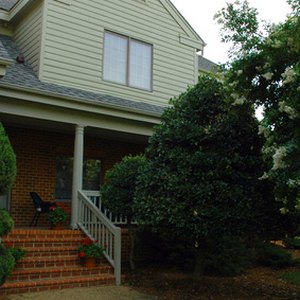 Bank Owned Homes, also known as foreclosures or REO properties, are available in every state and most municipalities throughout the country. These properties are often priced lower than other properties in the same neighborhood. However, in order to get the best deal on a bank owned home, the buyer has to know where to look and has to get the jump on other prospective buyers. By knowing how to research properties on the Internet, anyone can find many types of bank owned homes and properties.
Find Bank Owned Properties
Check HUD.gov for properties foreclosed by FannieMae, FreddyMac or Veteran's Affairs. These properties are for sale directly from the Federal Government and may be advertised by local Realtors who are handling the transaction for the government.
Visit BankOfAmerica.reo.com to find properties foreclosed by Bank Of America and CitiMortgage.com for properties owned by Citibank. Other lenders have similar websites and can be found by internet searches of terms including the bank name and "foreclosure" or "reo". Local banks may also be searched for foreclosure properties.
Search major Internet real estate sites such as Realtor.com, zillow.com, and trulia.com with the option for foreclosure selected.
Join RealtyTrac.com for the latest information on foreclosure properties from a variety of sources. While the bank or financing institution may post the property sooner, contact information may be more easily found through RealtyTrac.
Work with a licensed real estate professional who has access to Multiple Listing Service (MLS) data on properties. MLS systems allow Realtors to search directly for foreclosures or REO properties by area.
If you are interested in a particular neighborhood, drive through looking for homes that look abandoned or have notices such as court date or eviction notices posted.
Rather than limiting to one source of information, try checking each source on a daily basis.

Select a licensed Realtor who has experience working with investors and is a Certified REO Specialist.

RealtyTrac offers a free trial.

Most banks that offer home loans have a foreclosure section on their websites.

Check directly with the bank or real estate professional to make sure that the property is still available for sale, as websites may not be updated frequently.
Foreclosure properties often have been vacant or vandalized and may be subject to leins for non-payment of taxes or association fees.
References
Writer Bio
Lisa Merritt has been a freelance writer in Miami, Fla., for more than 13 years. She enjoys writing about a variety of topics, especially travel and family. As a professional grant writer, she works with many nonprofits in the area. She is also completing her first novel.