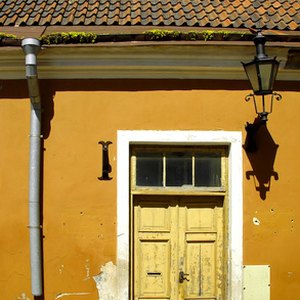 •••
old house image by Josef F Stuefer from Fotolia.com
If you are thinking of renovating your historic home, you may qualify for grants, loans and tax breaks. However, funds are limited and competition is high. Most grants are offered to nonprofits and public buildings; the federal and state governments ceased offering historic home improvement grants in the 1980s. Local nonprofits sometimes offer grants or loans for historic renovations, and tax breaks are available at the state level.
Get your home appraised for historic value. There are a number of organizations that offer historic home appraisal; get in touch with the American Society of Appraisers, who can direct you to a certified local home appraiser. Alternatively, buy a book on the subject and conduct your own appraisal.
American Society of Appraisers 555 Herndon Parkway, Suite 125 Herndon, VA 20170 (800) 272-8258 appraisers.org
Contact your State Historic Preservation Office (SHPO) to get information on state tax incentives, loans or grants for historical home improvement. They can tell you about federal tax incentives and local nonprofit organizations that may help you.
Visit the U.S. Department of Housing and Urban Development website. The Federal Housing Administration runs a loan program for individuals who wish to buy and restore historic houses. If you think you qualify, fill out the 203(k)/Streamlined Maximum Mortgage Worksheet and mail it to:
U.S. Department of Housing and Urban Development 451 7th Street S.W. Washington, DC 20410 (202) 708-1112 hud.gov
To permanently ensure the preservation of your historic home, consider applying for a preservation easement. An easement is a legal agreement that donates the rights to your home to a nonprofit historic preservation society. It binds you and future tenants to maintain the character of your home, and qualifies you for tax deductions for the value of the easement. Preservation Easements are the best way to get an indirect grant for historical home improvement in the form of a tax incentive.
Contact your SHPO to ask if your state offers a Resident Curator program. These programs allow people to live in their homes as curators, and fund the maintenance and restoration of the property.
References
Writer Bio
Eleanor Newman began writing professionally in 2010, and writes for Answerbag and eHow. Newman specializes in entrepreneurship and green living. She has a Bachelor of Arts in international relations from The College of Wooster.