What Happens When You Default on a Home Equity Loan?
by Kathryn Hatter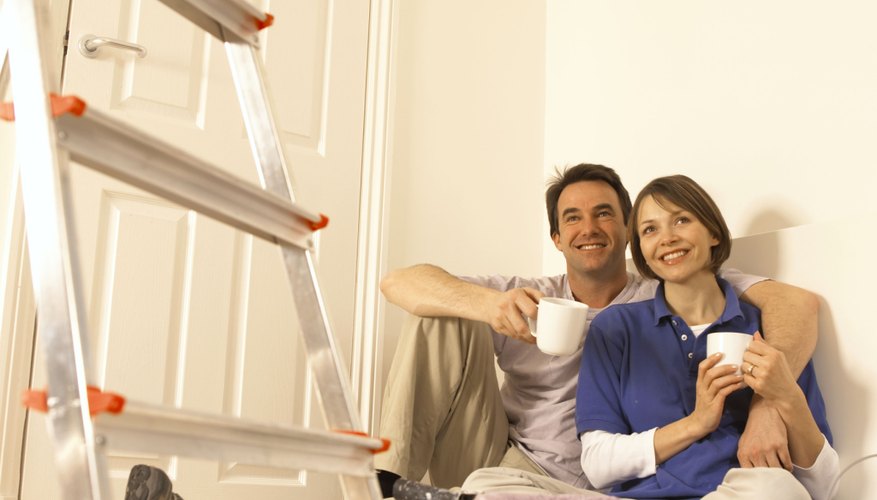 That home equity loan sounded like a good idea at the time -- tap into your equity and use that money to fund home improvement projects or even your kid's college education. Unfortunately, the time will come when it's time to pay. Be careful -- a default on a home equity loan can have long and far-reaching consequences.
Missed Payments
If you miss a payment you may not hear anything from the lender immediately. In fact, as long as you submit a payment within a grace period after a payment due date, a lender probably will not call you. Lenders usually have specific guidelines about how to proceed with contacting borrowers after the grace period ends, though. Expect dings to your credit report as you start missing payments. The time before a lender pursues legal action varies by lender and state, but you should expect to begin receiving telephone calls from the lender. By two to three months after your last payment was due, a lender may move to the next step and send you a notice of default in the mail.
Court Action
Expect to receive a certified letter notifying you of the default of your home equity loan. The lender will outline what you owe and what you need to pay to bring your account out of past-due status. The lender may also add collection charges and late fees onto this amount due. You will receive a specific period in which you need to pay this money or the foreclosure process marches on. Some states may require lenders to pursue other collateral and means to satisfy the loan without foreclosure. The notice of default carries a hefty penalty on your credit history.
Preparation for Foreclosure
If you ignore the notice of default and your failure to pay results in an impending foreclosure, the lender will refer your account to a legal department. It's common protocol to advertise foreclosures and a public auction in both local newspapers and larger metropolitan newspapers. Even at this point, if you make an effort to stop the foreclosure by making an agreement to pay your debts, you could probably stop the foreclosure process. In fact, this right of redemption even continues after the foreclosure in some states.
First Mortgage Lender
When you have different lenders for a first mortgage and a home equity line of credit, the lender for the first mortgage will be thrown into the foreclosure process as a participant simply because the first mortgage must be satisfied before the second mortgage can be satisfied. If paying back the first mortgage doesn't leave anything left over to pay back the second mortgage, this lender may sue you to recover the amount lost in the defaulted home equity line of credit.
Photo Credits
BananaStock/BananaStock/Getty Images