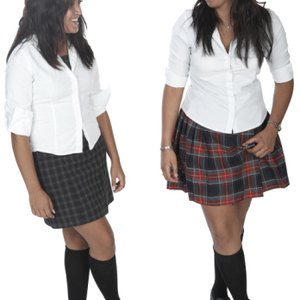 •••
Photos.com/PhotoObjects.net/Getty Images
Many parents feel that their children have a better chance of succeeding academically, emotionally and socially in a private school. Paying tuition is difficult for many families, reducing the number of children enrolling in such schools. However, funding often is available to help families afford tuition. In particular, schools and private organizations offer grants to help parents send their children to private Christian schools.
Documents
Before you apply for any grants or financial assistance, gather all of the financial documents you are likely to need. Typically, your latest year or two of tax returns, W-2 statements, bank statements and recent pay stubs are the most-needed documents. Filling out financial aid and grant applications will be easier if you have all of the necessary papers in-hand.
Schools
The first place to check for grants is with the school where your child has been admitted. Private Christian schools typically offer a range of scholarships, grants and tuition-reduction programs to help qualifying parents cover the costs. An Episcopal school, the Texas Military Institute, for example, offers the Alkek Scholarship, which provides four-year tuition scholarships to ninth-grade students entering its high school. Schools might require you to submit an online or paper application for financial aid separately from your child's admission application, and there may be deadlines to which you must adhere to be eligible for financial aid. Read financial aid application materials closely for deadlines as well as what financial forms to submit with your application.
Regional
You also might find grants through local foundations and nonprofit organizations. Light One Candle is a private, nonprofit organization that provides scholarships to students in the San Antonio area to attend private Christian and Jewish schools. The organization provides scholarships for students to attend schools that have met its stringent requirements to become a "focus school."
Associations
Christian school associations and other special interest associations also offer grants for tuition to Christian schools. For example, the Association of Christian Schools International, ACSI, has two funds to help children attend Christian schools in Pennsylvania and Rhode Island. The Children's Tuition Fund receives much of its funding from business tax credit programs in the two states. For more information, parents must contact the school at which their children have been admitted to see if the school is an ACSI member that participates in the program. You also can do a member search for the school on the ACSI website or contact a regional ACSI representative for more information.
Writer Bio
Leyla Norman has been a writer since 2008 and is a certified English as a second language teacher. She also has a master's degree in development studies and a Bachelor of Arts in anthropology.