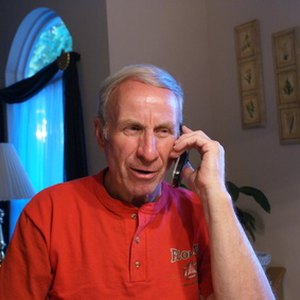 •••
senior cell phone user image by Mary Beth Granger from Fotolia.com
One-third of Americans age 65 and over experience some hearing loss. Senior citizens who are living with a hearing loss miss many of life's most enjoyable moments. But purchasing hearing aids is beyond the financial reach of many senior citizens. Fortunately, there are organizations they can turn to for grants or financial assistance.
Audient
Audient, launched by the Northwest Lions Foundation for Sight and Hearing, is a nonprofit organization that provides greatly discounted hearing aids to senior citizens. Candidates qualify based on their annual household income. Audient/EPIC Hearing Services 17870 Castleton Street Suite 320 City of Industry, CA 91748 866-956-5400 AudientAlliance.org
The Starkey Foundation
The Starkey Foundation supports the Hear Now Program. The program provides hearing-aid assistance to those who have no other resources. Applicants must be approved permanent U.S. residents. Starkey Hearing Foundation 6700 Washington Avenue South Eden Prairie, MN 55344 800-328-8602 StarkeyHearingFoundation.org
Better Hearing Institute
The Better Hearing Institute offers a generous selection of articles concerning hearing loss, as well as a downloadable brochure—"Guide to Financial Assistance for Hearing Aids." Better Hearing Institute 1444 I Street, NW Suite 700 Washington, D.C. 20005 202-449-1100 BetterHearing.org
Chicago Hearing Society
The Chicago Hearing Society has been helping senior citizens with hearing loss since 1916. Among other services, they offer hearing-aid assistance to the hearing impaired and deaf in the Chicago area. Chicago Hearing Society 2001 North Clybourn Avenue Chicago, IL 60614 773-248-9121 (voice) 773-248-9174 (TTY) ChicagoHearingSociety.org
Deaf Friends International
Deaf Friends International provides hearing-aid assistance to the needy around the world by matching donors and individuals. Deaf Friends International PO Box 13192 Hamilton, OH 45013 513-658-4879 WorkersForJesus.com
Other Funding Sources
Most states have an agency on aging. Many of these agencies can provide local sources for assistance in obtaining hearing aids. Medicaid, private insurance policies and the Veterans Administration may also provide assistance or information on grants.
References
Writer Bio
Lynn McAlpine began her writing career with Brides magazine. She published Starshore for the SF Reader magazine, worked at The Germantown News and the West Memphis Evening Times and now edits primarily in technical and business fields. McAlpine earned a Bachelor of Arts in journalism at the University of Memphis.