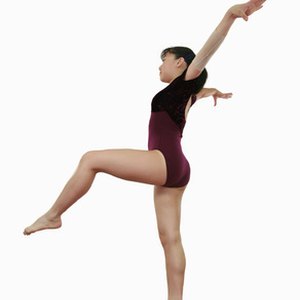 •••
girl in gymnastics poses image by huaxiadragon from Fotolia.com
Expenses for coordinating a gymnastics club can be high. Uniform costs, registration fees and equipment expenses are just a few necessary items that are costly. Fortunately, there are grant opportunitites throughout the United States that support organizations that promote health and athletics.
General Mills Foundation
The General Mills Foundation supports organizations throughout the United States that enhance healthy lifestyles among youth, according to the foundation. The foundation, along with the President's Council on Physical Fitness and Sports and the American Diatetic Association Foundation, awards Champions for Healthy Kids grants. Fifty grants in the amount of $10,000 are awarded annually.
General Mills Foundation P.O. Box 9452 Minneapolis, MN 55440 800-248-7310 generalmills.com
Finish Line Youth Foundation
The Finish Line Youth Foundation supports nonprofit organizations that promote youth sports participation along with proper physical health, according to the foundation. Grants ranging from $1,000 to $5,000 are awarded to organizations that strive to execute a youth athletic program, such as a gymnastic club. Organizations that provide programming in areas where Finish Line companies exist are eligible to apply.
Finish Line Youth Foundation 3308 N. Mitthoeffer Road Indianapolis, IN 46235 317-899-1022 finishline.com
Nike Foundation
Because uniform or equipment expenses are often times the most expensive factor in organizing a gymnastic club, the Nike Foundation provides tangible product donations to youth organizations. Donations primarily benefit low-income youth and minorities, according to the foundation. Applications for product donations can be found on the foundation's website.
Nike Foundation One Bowerman Drive Beaverton, OR 97005 800-344-6453 nikebiz.com
References
Writer Bio
Brooke Williams is a freelance writer living in Alabama. She is a former education and government reporter at a daily newspaper and has been writing since 2003. Williams received her journalism degree from Auburn University. She has written for "Health for Alabama" and "Health for Tennessee" magazines.