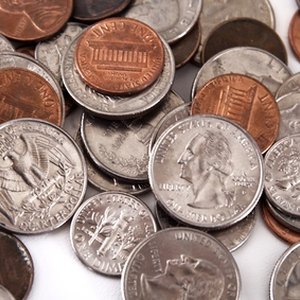 Grants and other forms or funding are very infrequently offered to ex-offenders in Texas. A person with a criminal history can obtain assistance from various organizations in his community, depending on the type of offense they have committed. Offenders may find local organizations that can assist with rehabilitation and training.
Federal Pell Grants
The Federal Pell Grant is available for undergraduate and vocational students enrolled or accepted for enrollment in participating schools. Pell grants are designed for low-income undergraduate students, and certain post-baccalaureate students. Applications are usually submitted through the institution the student is attending or will attend.
SBA Business Development Grants
The federal Small Business Administration (SBA) offers an 8(a) Business Development Grant designed for small-business owners who have been established as small businesses, have at least 51 percent unconditional ownership, are determined by SBA to be socially and economically disadvantaged, or are members of an economically disadvantaged Indian tribe. Approval or rejection takes an average of 90 days after which appeals of rejection can be made within 45 days.
SBA Executive Secretariat 409 3rd St., SW Washington, D.C. 20416 800-827-5722 sba.gov
Offender Grants
Offenders are usually excluded from applying for most grants due to various restrictions and federal guidelines. While grants are not issued directly to ex-offenders, they are awarded to organizations who provide assistance to offenders and to employers that hire ex-offenders. More information on positions and organizations who are willing to assist offenders is provided by the local Texas Workforce Commission office. Offenders who have been released in the six months or fewer may speak about job training and assistance with their local Project Rio office located in Texas Workforce Commission offices.
References
Writer Bio
Christell York has been writing professionally since 2008 for various websites and offline for "The Houston Press." She specializes in technical, automotive, travel, personal finance and food articles. York has a bachelor's degree in business management from the University of Phoenix and is currently seeking an associate degree in baking and pastries at the Art Institute of Houston.