What Are the Forbearance Guidelines?
by John Kibilko ; Updated April 19, 2017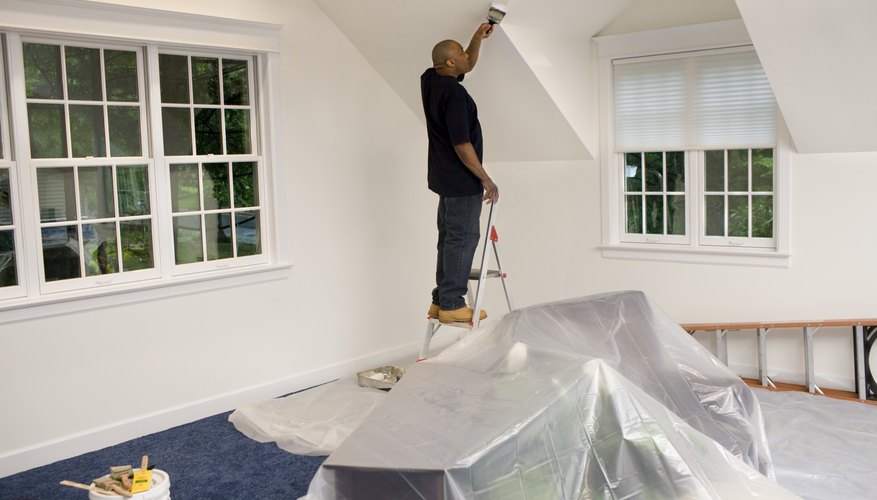 Forbearance is the delaying of payment or collection of a debt legally granted by the debt holder. This is usually a short period of time, and typically with increased costs for the borrower. Although forbearance technically can be used with most any type of debt, the most common application is a home mortgage forbearance. Student-loan forbearances also are common. Each type of loan has its own rules and guidelines, but each type of forbearance agreement is a contractual obligation.
Mortgage Forbearance
Mortgage forbearances have been around in one form or another for as long as mortgages have existed. Prior to government intervention, lenders had the right to suspend or modify mortgage agreements if they chose to do so. In the days of small banks and home-loan companies, lenders might choose to provide mortgage forbearances to long-time customers in lieu of foreclosing. Lenders now are required to offer forbearance to qualified homeowners. The Making Home Affordable Program, which was created by the Financial Stability Act of 2009, modified the Home Affordable Modification Program, or HAMP. HAMP originally was authorized by Emergency Economic Stabilization Act of 2008.
Forbearance Rules
HAMP initially required lenders to provide a minimum of three months of forbearance to qualified homeowners. Federal Housing Administration (FHA) borrowers had the threshold increased from four to 12 months. Lenders participating in the Making Home Affordable Program's Unemployment Program increased the minimum forbearance offer from three to 12 months, both effective August 2011.
Homeowners must occupy the house — rental and investment properties are excluded — and have a mortgage balance under $729,750. The loan origination date must be prior to Jan. 1, 2009. Homeowners must ask for forbearance, as lenders aren't obligated to offer a plan. Borrowers can't be for than 90 days behind in payments, although homeowners who are current on their payments also may apply. If owners find employment, but their mortgage payments exceed 31 percent of income, lenders must consider forbearance.
Applying for Forbearance
Applicants must contact their lenders and ask for HAMP forbearance consideration and lenders must review all applications. Foreclosure proceedings are halted during the forbearance review process. Applications must be accompanied by a borrower's statement, a hardship letter or affidavit, financial statements, proof of income, bank statements, tax returns and unemployment income verification, if applicable.
Considerations and Risks
Forbearance hurts credit scores. Also, the HAMP forbearance program is a temporary measure intended to get homeowners through a rough patch caused by unemployment. Forbearance may not be for some people as it might just delay the inevitable. Homeowners may be out of work too long to benefit from forbearance or, even if they land a job, still may not be able to meet payment obligations.
Fannie, Freddie Forbearances
Fannie Mae and Freddie Mac have their own forbearance programs. Both Freddie and Fannie offer numerous mortgage modification and re-payment plans, with Fannie Mae offering short-term forbearance and Freddie Mac providing both short- and long-term forbearance programs.
Student-Loan Forbearance
Students generally may apply for a student-loan forbearance if they've exhausted all deferment options, their financial situations make them ineligible for loan deferment, they're in poor health or can prove financial hardship. Federal Perkins Loans and Stafford Loans have their own forbearance requirements. There are four basic types of student-loan forbearance — general, AmeriCorps, internship/resident and loan-debt burden forbearances.
Photo Credits
David Sacks/Lifesize/Getty Images
Cite this Article
Choose Citation Style
Kibilko, John. "What Are the Forbearance Guidelines?" Pocket Sense, https://pocketsense.com/forbearance-guidelines-1709.html. 19 April 2017.
Kibilko, John. (2017, April 19). What Are the Forbearance Guidelines? Pocket Sense. Retrieved from https://pocketsense.com/forbearance-guidelines-1709.html
Kibilko, John. "What Are the Forbearance Guidelines?" last modified April 19, 2017. https://pocketsense.com/forbearance-guidelines-1709.html
Note: Depending on which text editor you're pasting into, you might have to add the italics to the site name.