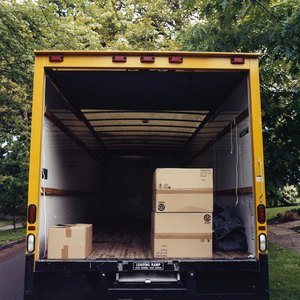 •••
Charles Gullung/The Image Bank/GettyImages
The cost of moving can be expensive, especially for households with special needs. The federal government, states and nonprofit organizations may all provide assistance for moving individual people and families with disabilities.
Will the Federal Government Help?
The federal government has a variety of programs for social assistance, specifically for people with disabilities. There are a few government offices and programs that people with disabilities can apply to for help.
The first of these is the Social Security Administration (SSA). The SSA may be able to give you a monthly allowance or a lump sum payment to help with your living and moving expenses.
Social Security Disability Insurance, or SSDI, is an SSA program that provides assistance for individuals with disabilities. Another program through SSA is Supplemental Security Income (SSI) for low-income individuals who are elderly, blind or disabled. While these may not be relocation programs, the SSA is a great starting point in seeking funding for people living with disabilities.
Veterans Affairs is another resource. If you are a veteran, you may be able to receive help from the VA for your moving expenses.
HUD is the U.S. Department of Housing and Urban Development, an agency that assists a variety of people in securing housing. Section 8 is a HUD social welfare program that helps low-income families and individuals pay for housing.
HUD provides assistance for non-elderly disabled people through vouchers. HUD also has an Emergency Solutions Grants Program for individuals and families facing homelessness. HUD may be able to provide emergency moving help.
The Association for Community Living is a good resource to help those in need with local resources related to housing. There are links available to assist with contacting local utilities and other rental assistance resources.
Grants.gov is another federal resource that might be useful in exploring available funds for specific disabilities. While this may be a long shot of a process for seeking funds that are not specifically for moving, it is still a resource worth mentioning.
State-Level Assistance Options
Looking for help with a move locally is a great place to start researching low-income moving assistance programs and emergency moving help.
States and counties have programs that can assist those in need with housing and related needs. This is important because people living with disabilities often need modifications to a home to accommodate mobility or other issues after a move.
State departments of rehabilitation can provide many services related to community and independent living. State social services agencies or disability advocacy programs are also good resources. Local housing commissions have various programs to assist with rent or buying a house.
Nonprofit Organizations Can Help
In addition to government resources, some charities may be able to provide assistance for people with disabilities.
Disabled veterans can apply for grants and assistance through a variety of organizations focused on caring for veterans, such as Veterans of Foreign Wars. Veterans are also commonly extended service discounts from movers and may benefit from free moving services for disabled veterans.
Elderly or Disabled Living is a nonprofit and registered 501(c)(3) organization that can offer financial assistance to those in need. They assist approximately one person per month based on a simple registration process that includes an outline of need.
Finally, fundraising locally or online might help cover moving costs. Crowdfunding sites online can help individuals connect with assistance from the general public. Be aware that these sites are not run by nonprofits or government agencies and may charge a fee for their services.
References
Writer Bio
Hashaw Elkins is a financial services and tax professional, as well as a project management consultant. She has led projects across multiple industries and sectors, ranging from the Fortune Global 500 to international nongovernmental organizations. Hashaw holds an MBA in Real Estate and an MSci in Project Management. She is further certified in organizational change management, diversity management, and cross-cultural mediation.