How to File a Tax Return on Lottery Winnings
by Cindy Quarters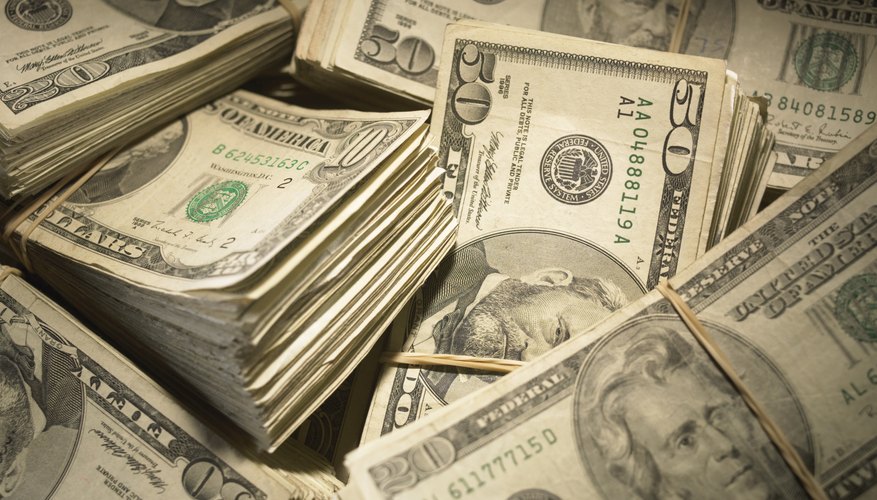 Winning the lottery, big or small, is a cash bonanza that can give you enough money to buy anything from a new television to an exclusive mansion, depending on your prize. No matter how much you win, don't forget that the government will be wanting a piece of it. Report lottery winnings along with the rest of your income to stay out of trouble at income tax time.
Gather any W-2G forms you have for the current tax year. You should have only one form for each win unless you received more than one payment during the calendar year. The Internal Revenue Service also gets a copy of this form from the organization that is paying you your lottery winnings.
Fill out the long federal income tax form, the 1040. You aren't allowed to use any of the simplified or shortcut forms to report lottery winnings, such as the 1040-EZ.
Complete all of your personal information on the form. Also, report your other income, such as wages, interest or dividends. Enter the amount of your lottery winnings on line 21 of the 1040 as specified on form W-2G. If you are receiving annual payouts, the amount will reflect what you got in a single year, not your total winnings.
Enter the amount withheld from your winnings on your 1040 form. This number is shown on your W-2G. This lets the IRS know that you have already paid the taxes on your winnings.
Sign the form and send it to your local IRS center for processing. Include the W-2G form as well as any other applicable supporting data.
Photo Credits
Adam Gault/Photodisc/Getty Images