How to File a Tax Extension Online for Free
by CherylG ; Updated July 27, 2017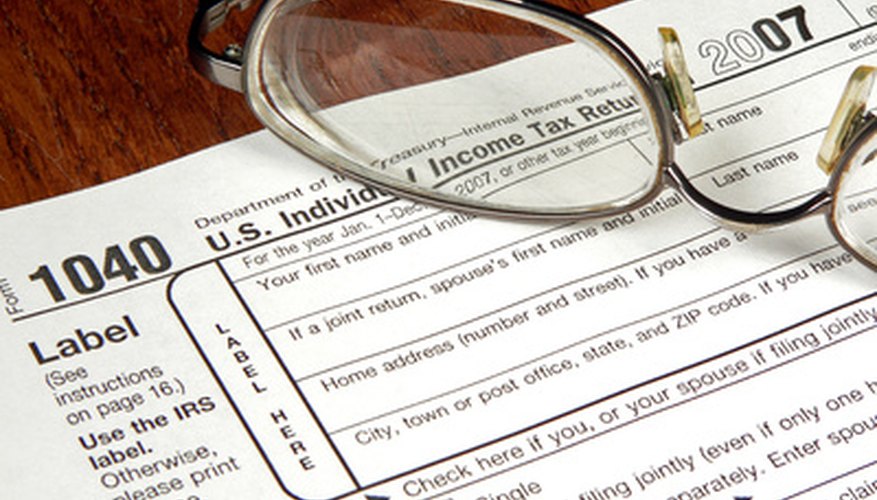 April 15th is the deadline to file personal income taxes, but sometimes filing before the deadline is not possible and an extension is needed. The IRS will grant extensions without a lot of hassle as long as the taxpayer follows the proper protocol.
Step 1
Visit the Internal Revenue Service website. The IRS website provides the forms and links you will need in order to file a tax extension online or by mail.
Step 2
Download Form 4868 from the IRS website by clicking on "Forms and Publications," then clicking on "Extension Forms," and finally "Form 4868, Application for Automatic Extension of Time To File U.S. Income Tax Return." Use this form as a worksheet.
Step 3
Type "Free File" on the search box of the IRS home page. You will see a list of related articles. Click on "Free File Home." Free electronic filing is available to those whose adjusted income was less than $57,000 in 2012. Check the site to determine requirements for the year you are filing for.
Step 4
Choose a company from the provided list. Be sure to select a company that serves your state. Once you click on a company, you will leave the IRS website.
Step 5
Follow the prompts provided by the Free File company of your choice. You will be directed to file a Form 4868, Application for Automatic Extension of Time to File U.S. Income Tax Return. This form will be filed electronically through the chosen Free File company site.
Tips
Alternatively, you may print out Form 4868 and complete by hand. Mail the completed form to the IRS.

An extension will also be granted after the IRS receives a payment of the balance due, either in full or in part. The payment must be at least $1.
References