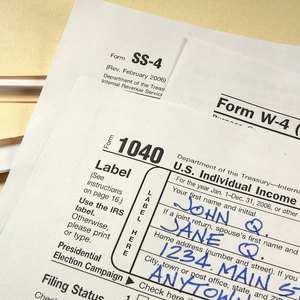 Like federal taxes, New York state taxes are due on April 15th of every year. If you cannot finish your tax return by that date, you can apply for an automatic extension for filing your tax return. New York grants a free six-month extension to any taxpayer who files for an extension on or before the April 15th deadline. However, this extension is for filing your tax return only, not for making payments.
Go online to the New York Department of Taxation and Finance website (see Resources) and click Individuals and then Request an extension.
Complete the online form IT-370. In order to complete the form, you will need your identifying information and an estimate of how much you will owe in taxes if you are not expecting a refund.
Print the paper form IT-370 (see Resources) if you cannot or prefer not to enter personal information online. If you are including a check or money order to pay your taxes, the form should be mailed to:
Extension Request PO Box 4125 Binghamton NY 13902-4125
If you are not enclosing payment, you should mail the form to: Extension Request–NR PO Box 4126 Binghamton NY 13902-4126.
Pay all of what you expect to owe when you file form IT-370. If you do not make this payment, you will be charged interest and penalties on the amount you owe. If you expect a refund, you can skip this step.
Filing the extension defers the due date of the return to October 15.