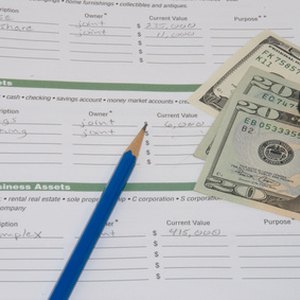 •••
Making a financial plan image by Allen Stoner from <a href='http://www.fotolia.com'>Fotolia.com</a>
Fidelity Net Benefits is an online program that requires Fidelity Investments membership. The program helps Fidelity investors manage their retirement 401(k) accounts. Fidelity Investments claims the program is for any investor with a 401(k), whether they are several years or just a few months from retirement.
Account Management
Fidelity 401(k) Net Benefits allows the investor to control all aspects of their 401(k) investments from the comfort of their home. The initial log-in screen displays current balances of all investment accounts. The investor simply clicks on the account they wish to manage. Investors who have additional accounts with Fidelity can also manage and access those accounts from this screen.
Evaluation Tools
The planning tools link allows investors to look at up-to-date market research and see how their investments are performing. These tools also show the investor their current rate of return on individual investments. Investors may compare their current investment plans against other investment plans to check performance.
Learning Resources
The learning resources provided allow the investor to perform their own market research activities and financial forecasting. The investor can enroll in free workshops to help them understand investments and investment options. They can complete them on their desktop . In addition, Fidelity Net Benefits includes a catalog of 401k related articles for the investor to search.
Fidelity Investments
Those interested in enrolling in Fidelity Investments and 401k Net Benefits programs are encouraged to contact Fidelity.
Fidelity Investments 82 Devonshire St. Boston, MA 02109 1-800-343-3548 fidelity.com
References
Writer Bio
Since 2006, Michael Adkins has written and published short stories in magazines and literary journals such as "Dragon Magazine," "Aurora" and "Appalachian Heritage." He also has written two screenplays registered with the Writers Guild of America, East. Adkins has a Master of Arts in English composition from Eastern Kentucky University.