FHA New Home Warranty Requirements
by Jayne Thompson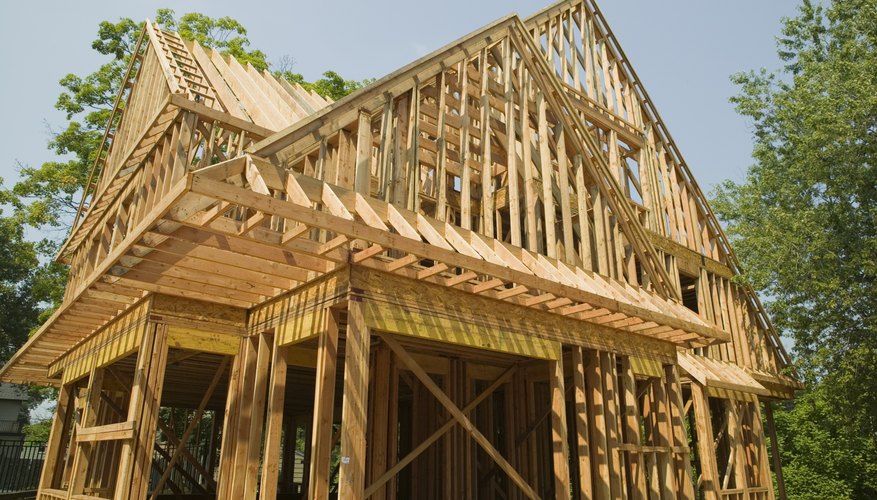 The Federal Housing Administration reaches borrowers who may not otherwise qualify for a mortgage by insuring certain mortgage products against homeowner default. With the FHA guarantee in place, lenders can offer flexible mortgage packages, such as lower down payments and favorable underwriting criteria. The FHA manages its risk by setting strict standards for the condition of the property. Existing homes must meet minimum inspection standards, which are designed to ensure the safety of the property. New homes require an FHA-approved builder's warranty. In certain circumstances, the builder must also supply a 10-year insurance plan.
The Short...
If your single-family home is less than a year old, the original builder must provide a "Warranty of Completion of Construction," also known as HUD 92544. The form is specified by the Department of Housing and Urban Development, which administers the FHA. It is non-negotiable. The warranty obligates the builder to rectify any defects that come to light during the warranty period. It covers materials or workmanship faults emerging in certain components of the house, such as windows, heating, air conditioning and electrical systems.
...And the Long of It
If you put down less than 10 percent, the FHA requires an additional latent defects warranty, commonly known as a "2-10 warranty." The warranty takes the form of a protection plan, which the builder purchases from an insurance company or specialist builder's risk-retention company. The 2-10 warranty is essentially an insurance policy that pays out money to correct any latent defects that arise during the lifetime of the plan: two years for the heating, cooling, plumbing, electrical and HVAC systems, and 10 years for structural defects.
Upwardly Mobile
All newly constructed manufactured homes must carry a one-year manufacturer's warranty that certifies that the unit was constructed in accordance with previously approved design plans. The installer must additionally warrant that the unit sustained no damage during transit and installation and, if the home was delivered in sections, the joints were properly connected and sealed.
The Times Are Changing
As of publication, HUD has proposed removing the requirement for a 10-year warranty as a pre-condition for a high loan-to-value mortgage on newly built single-family homes. The proposal is a response to the improvements made in building technology and the propagation of uniform building codes, which reduce the need for insurance-backed building warranties. A final ruling is due in December 2013. HUD will still require the Warranty of Completion as a condition of an FHA-insured mortgage.
Photo Credits
Comstock Images/Comstock/Getty Images