Federal Income Tax Filing Requirements for Nursing Home Patients
by Michael Marz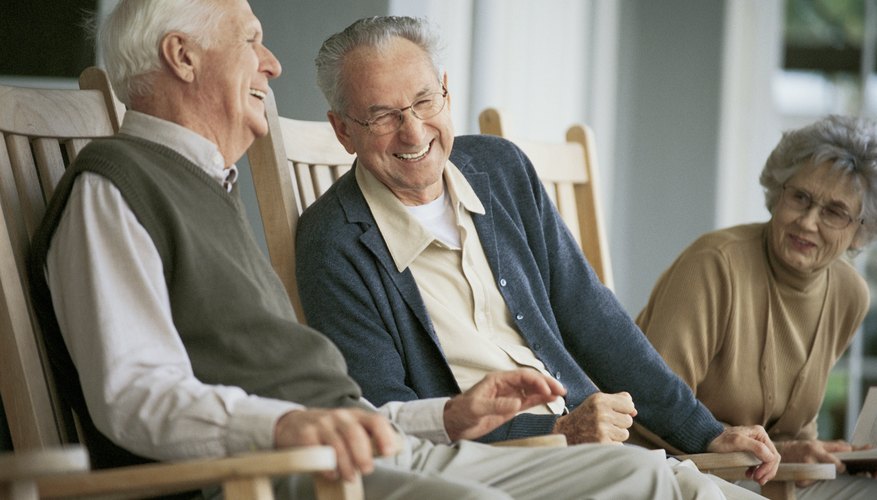 Making the decision that your elderly mother or father needs the level of care that only a nursing home can provide isn't easy. Although the federal income tax return filing requirements of your parent is probably not your main concern, it is important to know that nursing home patients aren't exempt from taxes. And even if you or one of your siblings can claim your parent as a dependent, this doesn't always relieve them of their tax filing obligations.
Elderly Parent's Taxes: General Rule
All nursing home patients -- not just your parents -- have to file federal taxes in any year their gross income is equal to or greater than the sum of all personal exemptions and the standard deduction permitted for their filing status. If your mother is 65 years old, the Internal Revenue Service allows her to increase her standard deduction by a fixed amount that changes each year. Your mother's gross income -- which is all income that isn't tax-exempt -- generally doesn't include her Social Security benefits unless she has a substantial amount of income from other sources.
Elderly Parent's Taxes: Dependent
When you or one of your siblings are eligible to claim your mother as a dependent, you'll assess her tax filing obligations under a different set of rules, regardless of whether she lives in a nursing home or not. A tax return for your mother is necessary when her annual unearned income is more than $950, or if she is 65 or older, more than the sum of $950 plus the additional standard deduction amount allowed for her age. If her unearned income, such as bank interest, doesn't require a tax return, it's unlikely that her earned income will since this only covers compensation for services.
Claiming Your Parent as Dependent
Three relevant tests must be met to claim a nursing home patient as your dependent, which entitles you to an additional tax-saving exemption on your own return. These tests are the relationship or household test, the gross income test and the support test. Unless your relationship to the patient is a close familial one (such as a parent, grandparent or stepparent, for example), the law requires that you share the same household for the entire year in order to claim them as a dependent -- which is impossible if they live in a nursing home. The gross income test, however, doesn't allow you to claim a dependent whose gross income is equal to or more than the exemption amount for the year.
Support and Multiple Support Agreements
The last hurdle to claiming your parent or other family member as a dependent is the support requirement. This requires that you provide more than half of your mother's financial support during the tax year. You figure this out by calculating the amount of money your mother needs to pay her annual expenses, which includes nursing home costs that aren't covered by Medicaid and other insurance policies, clothing, transportation, medical and dental fees and any other essential payment. If you, either individually or collectively with your siblings, provide the funds for more than half this amount, the support test is satisfied. In the event you share the financial responsibilities with your siblings, the IRS allows you to take turns claiming your mother's exemption if everyone signs a multiple support agreement.
Photo Credits
Comstock/Comstock/Getty Images