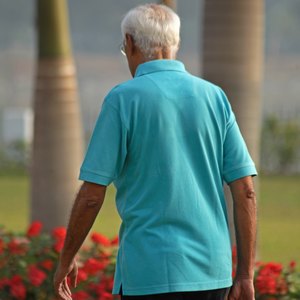 •••
Visage/Stockbyte/Getty Images
Assisted living is housing for the elderly or disabled who need a little extra help living independently. Specific services may vary, but assisted living facilities generally provide nursing care, housekeeping and prepared meals, when needed. Although there are many benefits associated with assisted living, the cost is often a major drawback. According to a CNN Money report in 2013, the median annual cost of an assisted living facility is $41,400. The U.S. Department of Housing and Urban Development funds various programs to help pay the costs of assisted living.
Subsidized Housing
The United States Department of Housing and Urban Development makes it possible for apartment owners to offer affordable housing to people who fall below certain income limits. Through the rent subsidy program, HUD offers incentives for apartment owners who offer reduced rental rates. Local public housing authorities set the income requirements and eligibility guidelines. Although you can search for subsidized apartments on the HUD website, you must contact the apartment complex directly to apply. In 2012, HUD established the Assisted Living Conversion Program, which awarded $26 million in grant funding to convert existing apartments into affordable assisted-living apartments for seniors.
Section 202 Voucher Program
In 1959, HUD established the Section 202 program. Unlike other HUD programs, Section 202 is available exclusively to seniors. HUD provides loans to private and nonprofit organizations to fund supportive housing for seniors with very low incomes. Rental assistance is available through the Section 202 Voucher Program to help seniors and disabled people live independently with assistance. The applicant must be age 62 or older with an income at or below 50 percent of the area median income. Residents of Section 202 housing generally are expected to contribute 30 percent of their income toward housing expenses. HUD pays the difference.
Housing Choice Voucher Program
The HUD Housing Choice Vouchers Program is designed to allow people with low incomes the opportunity to live in safe, affordable housing. Through the program, recipients can choose any public or private housing that accepts Housing Choice Vouchers, including assisted living facilities. Public housing authorities run the program. You can contact your local authority to apply. If your PHA does not participate in the program, you can contact another PHA in a different area to apply. Although the voucher pays for assisted living, meals and other services may not be included in the rent. Your expected monthly contribution is 30 percent of your household income.
Medicaid
Seniors and disabled individuals with low incomes and limited assets may qualify for federal health care coverage through Medicaid. As of 2013, 44 states cover assisted-living fees under Medicaid. Instead of using general Medicaid dollars to pay for care, the majority of Medicaid programs use Medicaid waivers for funding. Because of the enrollment caps associated with the waivers, assistance is limited and waiting lists are not uncommon. Because each state administers its own Medicaid program, coverage and eligibility requirements vary greatly. Medicaid generally will pay for personal services, such as nursing care, and also may cover room and board.
References
Resources
Writer Bio
Jeannine Mancini, a Florida native, has been writing business and personal finance articles since 2003. Her articles have been published in the Florida Today and Orlando Sentinel. She earned a Bachelor of Science in Interdisciplinary Studies from the University of Central Florida.