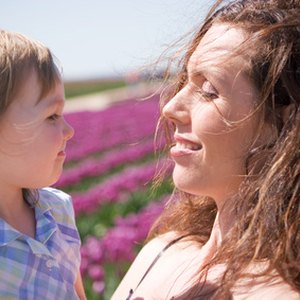 Anyone who is trying to reorganize their life after a divorce knows that it is a stressful, all-consuming task. For a divorced woman, sometimes it can mean establishing a brand-new life, one in which she brings home the bacon and cooks it too. Educational grants can help a divorced woman put her educational goals and dreams on the fast track to becoming a reality. Divorced women looking to go back to school should keep these grant programs in mind when searching for the means to pay for their college education.
AARP Foundation Women's Scholarship
The AARP Foundation Women's Scholarship is a program established to aid women who have now found themselves in need of supporting themselves and need additional training. Applicants should be over the age of 40 and are acquiring additional education in hopes of increasing their job skills. This scholarship is available for full- or part-time study and may be used for attendance at public or private universities, community colleges, technical schools or to receive vocational training; however, it cannot be used for graduate programs. Eligible applicants must be U.S. citizens, must be enrolled in an accredited program of study within six months after the award is made and must submit proof of documented financial need.
AARP Foundation 601 East Street, Northwest Washington, DC 20049 888-OUR-AARP aarpfoundationwlc.org
American Association of University Women Career Development Grants
The American Association of University Women Career Development Grants is designed to aid women who are changing careers, advancing their degrees or re-entering the workforce. Women who have already earned a bachelor's degree, but have chosen to pursue a master's degree, a second bachelor's degree or are seeking additional training to develop specialized skills in a profession or technical field are encouraged to apply. Awards range from $2,000 to $12,000. Distance or online programs of study are accepted.
AAUW 1111 Sixteenth Street, Northwest Washington, DC 20036 202-785-7700 aauw.org
Talbots Women's Scholarship Fund
The Talbots Women's Scholarship Fund awards scholarships to women who are earning an undergraduate degree from a two-year or four-year university or are obtaining vocational or technical training. The school of choice must be accredited to receive one of the awards. All eligible applicants must have received their high school diploma or its equivalent a minimum of 10 years ago. These awards are given to women who are experiencing financial hardship but want a college education to better their lives.
Talbots Corporate Headquarters One Talbots Drive Hingham, MA 02043 781-749-7600 talbotsinc.com
Soroptimist Women's Opportunity Awards
The Soroptimist Women's Opportunity Awards are designed to aid women who are the main financial providers for their families. Typical applicants have overcome obstacles to start their educational career, want to develop employment possibilities and hone their skills and want to further their education. These awards are for undergraduate students who have not previously earned a degree and are enrolled in a vocational, technical or undergraduate program. As of 2010, awards are for $10,000 each.
Soroptimist International of the Americas 1709 Spruce Street Philadelphia, PA 19103-6103 215-893-9000 soroptimist.org
References
Writer Bio
Meka Jones, from Cherokee, Ala., began writing in 2009. She is a faculty member at Shelton State Community College and has written for "Shoals Woman Magazine" and various online publications. Jones is pursuing a Ph.D. in exercise physiology at the University of Alabama and holds Master of Arts and Bachelor of Science degrees in physical education from the University of North Alabama.