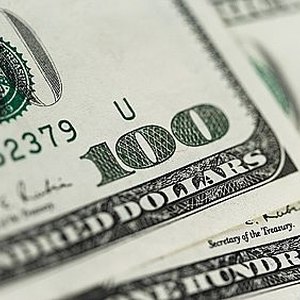 In May 2008, more than 130 million households in the United States will begin to get an economic stimulus check from the US Treasury. However it won't happen automatically. Here are the steps you have to take to get your payment.
Understand how much you will receive. If you're filing as an individual, you could get between $300 and $600. Married taxpayers filing jointly will receive between $600 and $1,200. Those with children will get an additional $300 for each child who qualifies under the Child Tax Credit. To receive a check, you can't be claimed as a dependent on somebody else's return or even be eligible to be claimed as a dependent. If you have an outstanding tax obligation to the IRS, you'll receive no payment. The stimulus amount will be credited to your debt. You won't get a rebate if you are a nonresident alien.
Make sure you have a Social Security Number. Taxpayers with Individual Taxpayer Identification Numbers, ITIN, or Adoption Taxpayer Identification Numbers, ATIN, instead of Social Security Numbers are not eligible to receive a stimulus payment. If you plan to file a joint return with your spouse and only one of you has a Social Security Number, neither of you will get a payment. You will not get an additional $300 for a child unless your child has a valid Social Security Number and he or she is under 17 as if December 31, 2007.
You must file a 2007 tax return with either form 1040 or 1040A. Many retirees, low income workers, and disabled veterans, or those who survive on non taxable income like Social Security do not normally have to file a tax return. This year to qualify for the stimulus check you have to file a 2007 tax return.
You must have enough income to qualify. In 2007 you need to have received at least $3000 in income. If you earned over $75,000 in income, or $150,000 for those filing a joint return, your check will be reduced by five percent of the overage. The $3000 threshold can be reached through a combination of Social Security, Veterans Affairs benefits, Railroad Retirement benefits and earned income. Supplemental Security Income, SSI, dividends, interest, capital gains or payments from an Individual Retirement Account, IRA, do not qualify as income for the payment.
File on time. If you get an automatic tax filing extension, your stimulus payment will likewise be delayed. If you move between the time you file and the time you expect your check, you should notify the IRS by filing change of address form 8822. Be sure to notify the post office as well. You can opt for direct deposit if you decide to do so while filing. The IRS will automatically calculate the amount of your rebate check and let you know when you can expect it. Save this notice as part of your tax documentation for filing your 2008 return. The stimulus check will not affect eligibility for any government sponsored program like food stamps or Social Security.
See if you qualify for free help. Low income workers, the elderly or those who speak limited English can get free advice through the Volunteer Income Tax Assistance VITA program www.vita-volunteers.org The IRS sponsors a program called Tax Counseling for the Elderly in conjunction with AARP which provides free tax help to people age 60 and older at more than 7,000 sites nationwide during the filing season. To find a site call 1-888-227-7669 or visit www.aarp.org/money/taxaide/taxcounseling/
Finally, remember that despite the speeches you will hear between now and the moment you get your check, you are under absolutely no obligation to rush out and spend this money immediately. By far the best thing that you can do for you personal financial picture is to use this check to pay down a high interest credit card debt. Remember, that credit card balance is money that you have already spent.
Warnings
Beware of phishing scams where emails purportedly from the IRS ask you to verify your account information. The IRS has been forwarded 33,000 of these bogus emails. The IRS will never contact you via email.
Writer Bio
Paul M. J. Suchecki has 30 years of experience as an award winning writer, producer and cameraman. He writes, produces and shoots for LA CityView Channel 35. His feature length documentary "Reverse Aging Now," has won a 2007 Telly Award for "outstanding achievment in a health and fitness television program." A Harvard Graduate, he has a Master's of Professional Writing from USC. For more go to his website, www.CheckmatePictures.com.