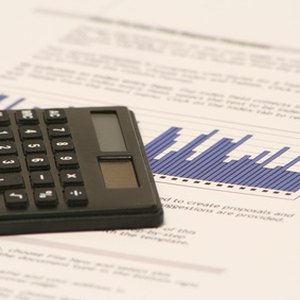 •••
business report image by Christopher Hall from Fotolia.com
The treasurer of a condo association is one of the most important positions on the board of directors. Most associations employ a management company to perform daily record-keeping functions, but it is the treasurer's responsibility to ensure that these financial records are properly maintained. Most boards like treasurers with experience in the financial industry, so they have a solid understanding of mathematical concepts. The treasurer position is typically seen as the second most time-consuming role on an association's board of directors.
Function
Condo association treasurers receive management reports and invoices, and review the finances with the association's management company. Examples of reports include, but are not limited to, cash on hand, checking account/reserve balances and delinquency reports. It is important that they have a background in finance so that they can understand these reports and are able to explain them to the other board members.
Ongoing Tasks
Condo association treasurers keep full and accurate accounts of receipts and disbursements and all deposits made into association accounts, and are involved in preparing the yearly budget. As the persons responsible for the funds and securities of the association, treasurers need to be knowledegable in these areas so they can ensure that the finances are in order.
Board Meeting Duties
Condo association treasurers prepare and provide the condo association's annual financial report. Also, along with the president and a representive from the management company, they provide updates to board memebers at each meeting regarding business activities that have occured since the last meeting.
Time Commitment
The position of condo association treasurer entails devoting a great deal of time. Instead of simply attending board meetings once a month or a few times a year, they must take on the large responsibility of overseeing the association's finances.
References
Writer Bio
Laura Jerpi has been working in marketing since 2007. She is an interactive copywriter who writes for Thought Leadership Publications, Ai InSite and South Source. Jerpi holds a Bachelor of Arts in communications from the University of Pittsburgh and a Master of Business Administration from Robert Morris University.