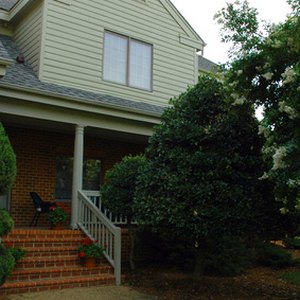 In the Bluegrass State of Kentucky, there are a variety of programs to financially assist potential homeowners. These programs are based on a variety of criteria, including income and demographics. Kentucky residents can use these programs to fulfill the American dream for their family.
American Dream Downpayment Initiative
The American Dream Downpayment Initiative is provided in Kentucky to help potential homeowners with down payments and closing costs. The ADDI is provided to first-time homeowners who make less than 80 percent of the median income of the area in Kentucky. Up to $10,000 or 6 percent of the purchase price (whichever is greater), can be used for down payments, closing costs and rehabilitation efforts to fix up the purchased home. Repairs must be completed within one year of the home purchase.
U.S. Department of Housing and Urban Development 451 7th Street S.W. Washington, DC 20410 202-708-1112 hud.gov
REACH Kentucky
REACH Kentucky is a down payment program used for new or existing homes. The REACH program offers loans that serve as a second mortgage repayable at zero to 2 percent. The home buyer must be the primary resident. Clients must meet low to moderate income standards. This income varies from county to county. To qualify, the first-time homeowners must complete a home buyer education course and provide $500 of their own money.
REACH Inc. 733 Red Mile Rd. Lexington, KY 40504 859-455-8057 reachky.com
The Kentucky Housing Corporation
The Kentucky Housing Corporation was founded in 1972 as part of the Commonwealth of Kentucky's Finance and Administration Cabinet. Kentucky Housing provides down payment and closing cost assistance to Kentucky residents. The regular down payment assistance plan is available to all potential homeowners who reside in Kentucky. The program provides up to $2,500 in $100 increments. This loan is repayable over five years at 6 percent interest. Other down payment options are available for low-income residents. Down payment assistance is available up to $10,000 and is forgiven after the home buyer stays in the home for five years. This assistance is provided based on income guidelines. These guidelines are based on a county-by-county basis.
The Kentucky Housing Corporation 1231 Louisville Rd. Frankfort, Kentucky 40601 502-564-7630 ext. 291 kyhousing.org
References
Writer Bio
Tim Bodamer is a freelance writer based in Seminole, Florida. He attended Edinboro Univerity of Pennsylvania where he studied journalism. He has 15 years of writing experience and specializes in sports, business and general interest topics.