How do I Sign Up for VA Health Benefits?
by Lori Lapierre ; Updated July 27, 2017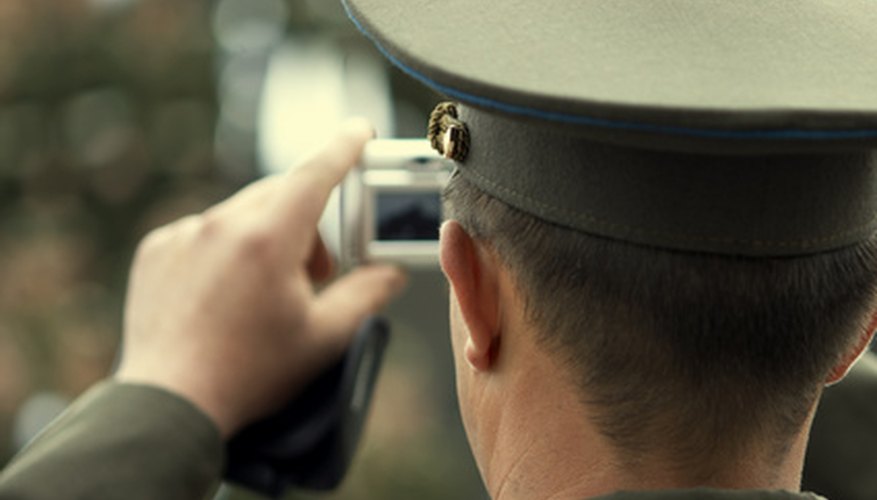 Veterans are former military personnel who have served their country in some manner. After completion of service, they are no longer considered a member of active duty, but are now veterans. Veterans are granted certain services and privileges, including health care, if certain requirements are met. Such benefits are administered through the United States Department of Veterans Affairs. If you are a veteran who is interested in applying for VA Health benefits, there are several ways you may apply.
Step 1
Make sure you first meet basic qualifications to sign up for VA benefits. A veteran must have served in active air, naval or military service, and been honorably released or discharged. Or if a member of the National Guard--or a Reservist in another branch--a veteran had to be called to active duty by a Federal Order (not including training sessions only), and had to complete the full period of required service.
Step 2
Determine if you meet the additional criteria required for veterans: 1) being discharged for either a hardship or medical reason, for a prior disability, or released early; 2) serving in some form of combat for the past 5 years; 3) receiving the distinguished Purple Heart; 4) being a former prisoner of war (POW); or 5) you currently receive state Medicaid benefits or VA disability or pension benefits.
Step 3
Apply for VA Health benefits online at the United States Department of Veterans Affairs, by filling out form 10-10EZ. This can be downloaded from the VA's website at VA.gov.
Step 4
Call the U.S. Department of Veterans Affairs at 1-877-222-8387 to apply for VA Health benefits by phone. A representative will walk you through the application process to make sure you qualify, and that your questions are answered.
Step 5
Enroll for VA Health benefits in person at a VA Medical Clinic or Center. For a list of facilities in your area, you may call the U.S. Department of Veterans Affairs (number listed above), or visit www2.VA.gov to click on a map for the closest location to you.
Warnings
If you wish to apply for VA Health benefits online, Adobe Reader 9.2 or newer is required to download the application from the VA's website.
Photo Credits
military shooting image by Alexey Klementiev from Fotolia.com