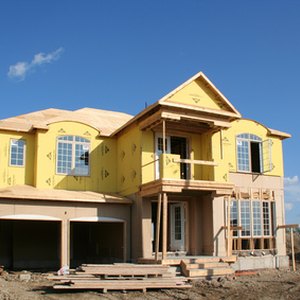 Buying a home is a part of the American dream. As such, there are numerous programs in place to help first-time home buyers to purchase a home. These programs are offered by the government as well as private and corporate sources. Some programs offer down payment assistance and others offer a reduced rate of interest, which will also allow you qualify for a higher loan amount. The challenge can sometimes be determining who qualifies as a first-time home buyer. The qualifications might surprise you.
Determine how long it has been since you owned a primary residence. According to the Internal Revenue Service (IRS), someone is considered a first-time home buyer if they have not owned property in the last three-year period.
Determine qualifications for married couples. Married couples are considered first-time home buyers if the former case applies to either spouse.
Determine if you can qualify as a long-term resident home buyer. The IRS defines residents who have lived in their homes for longer than five years as long-term resident home buyers. Long-term residents also quality for first-time home loan credits, which makes banks more willing to give you a loan through a first-time home loan program. While this may be called a long-term resident loan, it is funded through first-time home loan programs. This is not a common program, however.
Maintain a certain level of savings. While low income loans are made to first-time home buyers, the down payment and savings must be maintained at certain levels throughout the entire purchase process. Large purchase before closing could disqualify you.
Compare programs. For most, the qualifications are the same, however, the program features are different. In addition, some programs may have looser or more stringent guidelines than the IRS. Some programs offer down payment assistance while others offer a lower rate of interest or even help with closing costs.
References
Writer Bio
Working as a full-time freelance writer/editor for the past two years, Bradley James Bryant has over 1500 publications on eHow, LIVESTRONG.com and other sites. She has worked for JPMorganChase, SunTrust Investment Bank, Intel Corporation and Harvard University. Bryant has a Master of Business Administration with a concentration in finance from Florida A&M University.