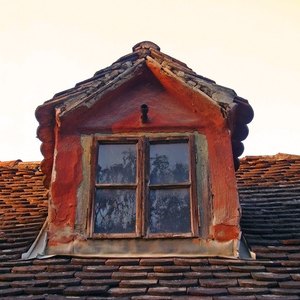 •••
small house, big house image by Nino Pavisic from Fotolia.com
Most people desire to own a home. However, a typical residential property in Alabama costs $194,371.
Since the general recommendation is to have a down payment of ​20 percent​ to avoid paying for private mortgage insurance (PMI), you should have about $38,874.20 set aside. But that amount is not small change. For that reason, you may want to consider old abandoned houses for sale. The cheaper they are, the easier it will be to achieve your dream of owning a home.
Why Homes Are Abandoned
You can find cheap old houses in Alabama that have been abandoned for various reasons. But the primary reason is foreclosure.
Foreclosures usually happen when a mortgage lender uses a legal process to try and obtain money from a homeowner who is behind on mortgage payments and shows no sign of catching up by selling their home. Homeowners may fail to keep up with the payments due to a marriage breakdown, job loss, excessive renovation costs, expensive medical bills, etc.
The local bank auctions homes of this nature in bundles. However, a lender may choose to place a home with a realtor. So, you may want to attend both offline and online property auctions and also consult the local realtors to buy abandoned homes in Alabama.
Factors to Consider for Cheap Home Auctions
Below are factors you should consider before you purchase an abandoned home
1. Consider Why a Home Was Abandoned
You need to learn why a home was abandoned. Many of them may be foreclosed because the homeowner could not keep up with payments. But others could be falling apart due to structural integrity issues after the homeowner's death. As a result, some abandoned homes may be outdated and in need of serious repairs to modernize them. Also, others may be on sale due to delinquent taxpayers.
In addition, there may be environmental and ecological issues such as the presence of asbestos or air pollution, or the neighborhood may be dying. Furthermore, people could abandon homes because the area they are built in is prone to disasters like floods and earthquakes.
The reason why a home was abandoned and how long it has been vacant will determine the work and money you need to put in to make it livable.
2. Plan What You Are Willing to Spend
At first glance, abandoned homes for auction may seem cheap. But studies show as much as ​$85,000​ of the final cost of about ​$170,000​ of the abandoned home you buy may be attributable to the condition that it was kept in while vacant.
So, expect to spend that much if the home you are willing to buy is in bad shape. However, if the abandoned home is in excellent shape, you are likely to get it at a below-market price. Ensure your budget is realistic.
3. Decide What You Want
Alabama has lots of historic homes built in different styles. Therefore, you need to decide what kind of home you are looking for. For example, if you are looking for abandoned plantation homes for sale, you would participate in an auction selling those kinds of properties or inquire with a realtor where to find them.
Knowing what you want helps you narrow down your search and find the property you want faster.
How to Purchase Abandoned Homes in Alabama
Below are the tips you can implement when purchasing abandoned homes in Alabama.
​Consider what you want.​ Come up with your desired features in a home. Decide on the style, size, location and state you can tolerate.
​Investigate the area.​ Find the abandoned homes in your locale that meet the criteria set. And have an inspector check them out to determine how much work they will need. And then, shortlist those that interest you.
​Set a budget.​ Set up a realistic budget after getting your finances in order. It is important that you have a reasonable range that includes a maximum limit. You can also assign different values to each house that interests you based on how much work needs to be done and the market value for similar homes.
​Talk to your local realtor.​ Try to use one that specializes in the kinds of homes you want to buy. Inquire whether they have abandoned homes for sale. Also, try to find the owner of the property to determine whether they want to sell the home to you directly.
​Look for auctions.​ Search for online property auctions as well as those available offline. Do not forget to inquire about sheriff sales, tax sales, the Alabama Department of Housing and Urban Development (HUD) auctions, etc. You can find the information you need at the relevant websites or offices of your local county courthouse, sheriff, tax office, financial institution, county government, HUD department, etc. Also, consider the real estate listings online and in your local newspapers.
​Note the terms.​ Ensure you note the terms and conditions of the abandoned homes for auction. Note the date and procedure for participating in the auction. Remember, not following the rules may disqualify you.
​Bid on a home.​ When the auction date arrives, bid for the abandoned homes for auction based on the instructions and your budget. And then, wait. If you win the bid, congratulations! You have purchased an abandoned home in Alabama.
References
Writer Bio
I hold a BS in Computer Science and have been a freelance writer since 2011. When I am not writing, I enjoy reading, watching cooking and lifestyle shows, and fantasizing about world travels.