Do I Need Uninsured Motorist Insurance?
by Linda Richard ; Updated July 27, 2017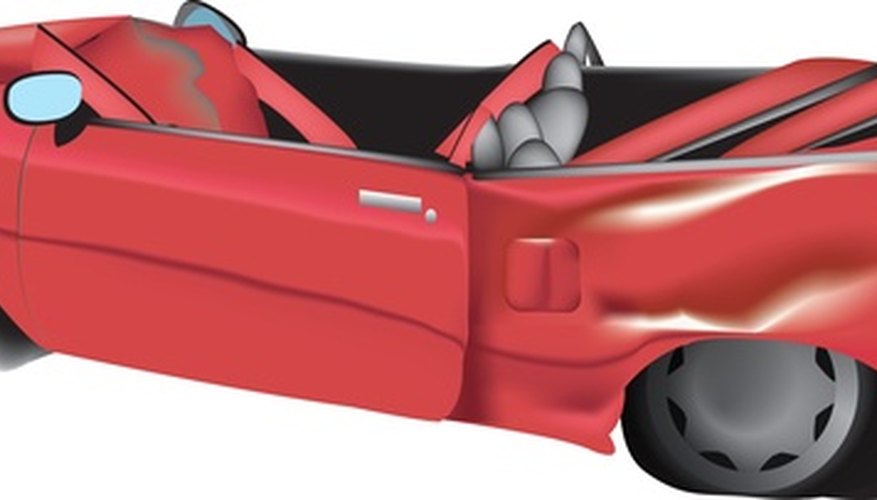 Car insurance starts with liability coverage for the other driver. Automobile insurance protects you, your car and the other driver if you make the right choices. Understanding the difference in types of auto insurance saves you money and gives you the right protection. Uninsured motorist insurance is for you in case you are in an accident with an uninsured or under-insured driver. Some states require uninsured motorist insurance. Whether you need uninsured motorist coverage in a state that does not require it is a personal decision, based on your circumstances.
Liability Insurance
An automobile insurance policy requires liability coverage to insure the other driver and his vehicle. If you have an accident, your insurance company pays for the damage to the other driver's car and for injuries he incurs. All states but New Hampshire require liability insurance or proof of responsibility for all vehicles driven in the state. States set the limits for liability requirements and abbreviate the limits to figures like 25/50/15. These numbers mean that the maximum the insurer pays is $25,000 for one person, $50,000 for an accident and $15,000 in property damage limits. The minimum limits set by the state may not be sufficient, but vehicle owners often purchase the minimum required.
Comprehensive and Collision
Coverage for your automobile includes comprehensive and collision. Collision insurance covers your vehicle if you are at fault in an accident. Comprehensive covers your car for damages other than collision. A limb may fall on your vehicle, or a fire or hailstorm may damage it. If you have comprehensive, your insurance pays vehicle damages after you pay the deductible. The deductible may be as low as $100 or as high as $1,000, and the cost of the insurance depends on the value of the vehicle and the deductible you choose.
Uninsured and Under-Insured Motorist Coverage
Uninsured or under-insured motorist coverage protects you if you are in an accident with a driver who has no insurance or minimum limits. This insurance also covers hit-and-run accidents. If you suffer injuries from an accident with an uninsured or under-insured motorist, your insurance pays hospital and medical bills under your uninsured motorist coverage. Whether you need uninsured and under-insured motorist insurance depends on many factors, including the state you live in.
Insurance Decisions
Some states have a high percentage of uninsured vehicles, and your chances of being involved in an accident is greater than in other states. If you have good health insurance coverage, you may not need uninsured motorist coverage, but uninsured motorist coverage pays for pain and suffering in addition to medical. Some states require personal injury protection or medical payments coverage added to the automobile policy, and you may have some medical insurance in that coverage as well. Be aware that medical payments and personal injury protection coverages have low limits. If you have an expensive vehicle or if you are in a high-paying profession, you may want uninsured motorist coverage to cover the car or your loss of income.