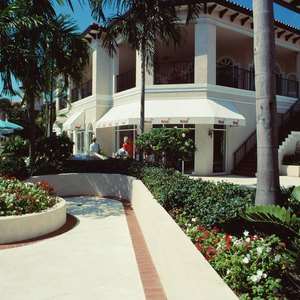 •••
Photos.com/Photos.com/Getty Images
The key distinction between auto insurance and property and casualty insurance is that auto insurance only covers vehicles, along with injuries and damages involving a vehicle. However, property and casualty insurance covers all kinds of property, from cars, homes, businesses and commercial buildings. It also covers liability that may arise from injuries or damages sustained on a policyholder's property or from the actions of an employee.
What Property and Casualty Insurance Covers
Property and casualty insurance, also known as property casualty insurance and property liability insurance, covers businesses, homes and vehicles. In general, the property component of this insurance protects property against loss, including loss of its income-generation capabilities. Coverage also includes property repair and replacement. The casualty component of this insurance shields the policyholder against legal liability for injuries to a person or property. For example, if a person is injured on your property because of your negligence, your property and casualty insurance would pay for the person's injuries and any legal costs that may arise from the incident. Insurance companies can often tailor property and casualty insurance to the needs of the policyholder.
What Auto Insurance Covers
Automobile insurance provides much of the same coverage as property and casualty insurance. However, coverage is limited to car-related injuries and damage. For example, collision insurance covers injuries and damages arising from a car accident while comprehensive insurance covers injuries and damage from events other than an accident, such as theft, vandalism and falling debris.
Property and Casualty Insurance Covers More
Unlike auto insurance, property and casualty insurance is not limited to damages from automobile-related events only. Property insurance can cover anything from satellite dishes, signs and fences, landscaping, valuable papers and records, tools and other people's property in your care and control. Furthermore, covered events that cause property damage can include fire, theft, vandalism, riot, snow, windstorm, hail, water damage, falling objects, explosion, smoke, lightning and sinkholes. Casualty insurance covers lawsuits arising from the policyholder's, or their employees, negligence, damage to property of another or causing bodily injury. Casualty insurance typically doesn't cover liability arising out of such things as sexual harassment, race and gender discrimination or wrongful termination.
Auto Insurance Required by Law
Another key distinction between auto insurance and property and casualty insurance is that auto insurance is required in almost every state. However, property and casualty insurance typically isn't mandated. Although not legally required by law, some banks will require that a homeowner or business obtain property and casualty insurance as a condition of receiving loan funds.
References
Writer Bio
Based on the West Coast, Mary Jane Freeman has been writing professionally since 1994, specializing in the topics of business and law. Freeman's work has appeared in a variety of publications, including LegalZoom, Essence, Reuters and Chicago Sun-Times. Freeman holds a Master of Science in public policy and management and Juris Doctor. Freeman is self-employed and works as a policy analyst and legal consultant.