Difference Between a W-2 & W-4
by Tara Thomas ; Updated March 15, 2018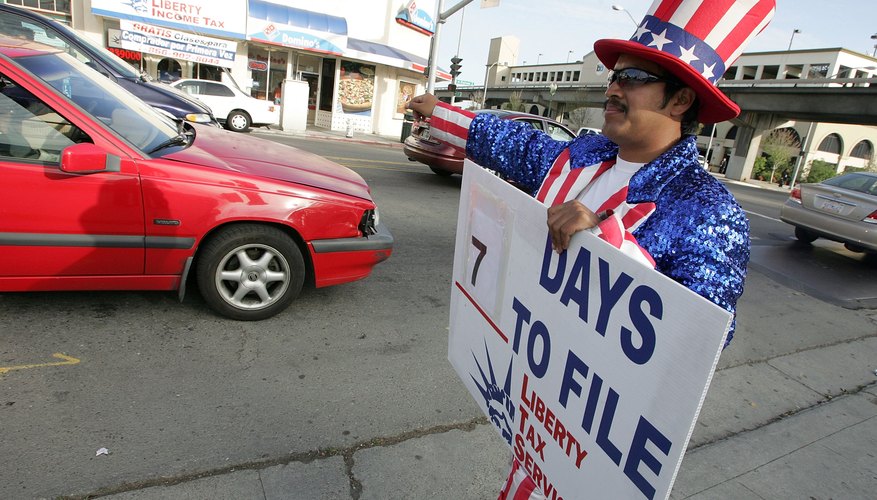 The difference between a W-2 and a W-4 is a source of confusion for many workers. Although the two forms have similar names, they serve different purposes. This doesn't mean that they're unrelated. Once you understand the difference between the two, you may end up taking home more money each paycheck.
What Is a W-4?
Form W-4, Employee's Withholding Allowance Certificate, is used to determine how much your employer withholds from your paycheck. Employees fill out a W-4 when they start a new job. However, you can make adjustments to the W-4 at any time by filling out a new one if you've had any significant life changes, such as getting married or having a child, and submitting it to your employer. It is a good idea to review your W-4 and subsequent withholdings periodically to ensure you're having the appropriate amount of payroll deductions and taxes withheld.
When you fill out your W-4, you take into account your living situation. Your marital status and number of dependents affect how you fill out your W-4 and are known as allowances. You're able to claim one allowance for yourself, your spouse and each eligible dependent you have. You can also claim additional allowances depending on your filing status and whether you're eligible for a child care expenses tax credit or are planning to itemize your deductions. You can claim as many or as few allowances as you want and are eligible for. The more allowances you claim on your W-4, the less money your employer withholds from each paycheck. While this allows you to take home a larger paycheck, you may owe the IRS at tax time if too few taxes are withheld.
Claiming fewer allowances results in less take-home pay, but you will likely receive a refund come tax time unless you have outstanding obligations such as back taxes or child support payments. Many taxpayers opt for a smaller paycheck every week in exchange for the likelihood of a refund. With a large refund at tax time, they're able to pay off bills, take a vacation, or use the money as they otherwise see fit. Although you are likely to receive a larger refund when you claim fewer allowances, some taxpayers view this overage as giving Uncle Sam interest-free use of their money for the year until they receive a refund. If you're unsure how many allowances to take, consult with the IRS website for informative publications and an interactive withholding calculator.
The Purpose of a W-2
A W-2 is the IRS form you receive from your employer detailing what you earned for the year and the amount of taxes withheld from your pay. You use it to file your state and federal tax returns. Your employer is required to send you a W-2 by January 31 of the new year in order for you to file your tax return promptly. Only employees receive a W-2 or fill out a W-4. Self-employed taxpayers or independent contractors fill out and receive different forms – even if they perform the same work as employees. The amount of federal taxes withheld and reported on your W-2 is a direct result of the allowances you claim on your W-4.
Photo Credits
Justin Sullivan/Getty Images News/Getty Images
Cite this Article
Choose Citation Style
Thomas, Tara. "Difference Between a W-2 & W-4." Pocket Sense, https://pocketsense.com/difference-between-w2-w4-1337.html. 15 March 2018.
Thomas, Tara. (2018, March 15). Difference Between a W-2 & W-4. Pocket Sense. Retrieved from https://pocketsense.com/difference-between-w2-w4-1337.html
Thomas, Tara. "Difference Between a W-2 & W-4" last modified March 15, 2018. https://pocketsense.com/difference-between-w2-w4-1337.html
Note: Depending on which text editor you're pasting into, you might have to add the italics to the site name.