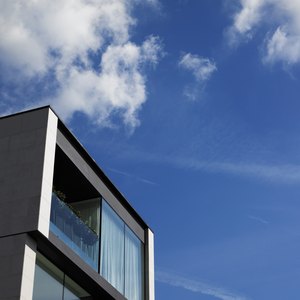 •••
Michael Blann/Photodisc/Getty Images
List price is an important factor in how quickly a condo sells. List it too high and it will sit on the market, stagnating. List it too low and you'll lose out on making money. Several factors determine a reasonable price, such as the strength of the current real estate market, the recent sales of other similar units, and the unit's location, age and condition. Other factors also come into play, like the building the unit is located in and the homeowner's association fees. Research and careful consideration will ensure your unit is priced well.
Analyze the current market. Real estate markets vary dramatically depending on the current economic conditions of the country, region, state, city and even the neighborhood your unit is in. Is the market trending downward, or are prices rising? Are homes selling fast, or are they sitting for months? If you're living in a hot market, you can price your condo higher. A weak market will require a lower price.
Research comparable sales nearby to determine market value. If other units have sold in your building recently, this can be a good indication of what yours might sell for. Similar units in other buildings in your neighborhood or in nearby areas will also help inform your price.
Weigh association factors. If your homeowners association charges high fees, this may lower the price of your unit. If the fees cover a lot of amenities and some utilities, however, this can be attractive to buyers and won't negatively impact your price. You should also factor the association's financials. If your association is healthy with reserves equaling at least 10 percent of the yearly budget, your unit will be more attractive to buyers and to their lenders.
Consider your unit's condition and age. If you've made upgrades recently, particularly if they are high-end and in style, this may raise the value of your condo. If your unit is relatively new, this may also attract buyers. Though if it is old and well kept they may be drawn to its charm.
Take account of the building's age and condition. As with your unit, if the building is new, recently updated or well maintained it will leave a positive impression on buyers, thus raising your list price. If the building offers amenities like views, parking, a gym or common areas, these will also impact price. Take into account your unit's location within the building. End units and units with views are more attractive and can be priced higher. If there are other factors that may detract from the unit, such as overlooking a busy street, the price should be lower.
Ask a real estate agent or licensed property appraiser to weigh in on whether your list price is fair and accurate. These professionals may have valuable, educated input. You may want to pay for a formal appraisal, which will give you the most accurate assessment of the unit's market value.
References
Writer Bio
Megan Hill is a Seattle-based writer with more than 10 years of experience. She has served as a writer and editor for websites and nonprofit organizations, as well as a reporter for magazines such as "Seattle Met," "Seattle Magazine" and "Edible Seattle."