What Decreases the Appraisal of a Home the Most?
by Lisa Bigelow ; Updated July 27, 2017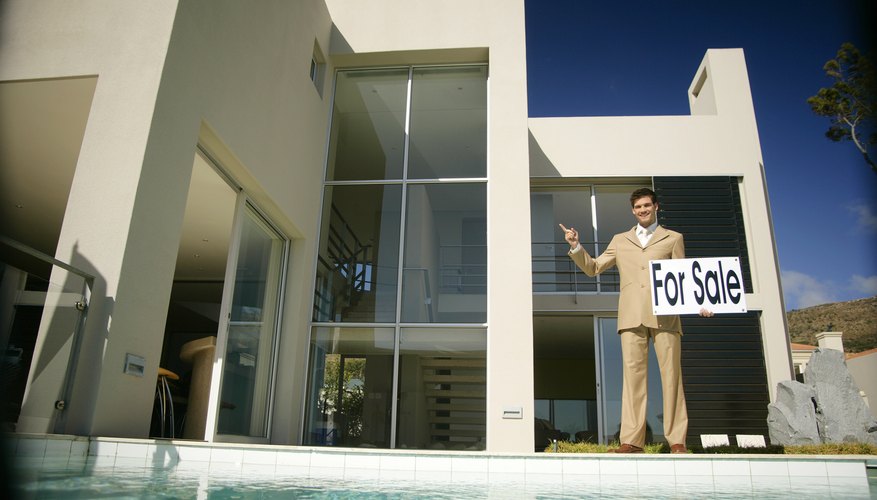 When an independent, professional real estate appraiser provides a written opinion of what your home is worth, that's called an appraisal. There are several reasons for getting an appraisal, but the most frequent are for the resale, purchase or refinance of a home; the lender needs an independent opinion of how much your home is worth when evaluating a loan application. Many factors affect the appraisal; most things you can change, but some you can't.
Location
According to Mortgage News Daily, location is by far the biggest factor that affects your property's appraisal, and chances are you can't do anything about it. For example, if your residential property is located on a busy corner or is across the street from large power lines or a commercial parking lot, the number of people interested in purchasing the property decreases, resulting in a lower appraisal. Zoning, noise, heavy traffic, poor accessibility and neighborhood deterioration are the most frequently cited reasons for low appraisals.
Curb Appeal
If your location is good, the next biggest factor is what the appraiser sees as he approaches your home from the outside. This is called curb appeal, and according to the financial website Bankrate.com, it can affect your home's value by as much as 10 percent. Curb appeal doesn't have to mean elaborate plantings and landscape lighting; simply keeping your lawn and shrubs neatly trimmed, walkways clean and safe and your front door freshly painted can make a world of difference. Homes that appear properly maintained sell faster than those that don't, and the appraisal will reflect this.
Kitchens and Baths
While location isn't something that's easily or cheaply remedied, there are ways to turn a low appraisal to a higher one. Outdated kitchens and bathrooms are a big turnoff to buyers and result in lower appraisals. Keep in mind that smart renovations beat expensive renovations, however; fixing up a property with materials that are significantly better than comparable homes will have a limited effect on your appraisal. Cabinets, appliances and fixtures should be in good working condition.
Other Important Features
Energy efficient features, such as modern heating and air conditioning units and new windows or insulation, are increasingly important to valuations, as buyers want to spend less maintaining their homes. Adequate storage, such as large closets and a garage, is also important -- although if the storage comes in the form of a wet basement, that's a huge minus. Lower on the list are factors such as a well-appointed master suite and professional landscaping. Aside from location, the most important thing is to keep your home in similar shape when compared to other neighborhood homes. If your home sticks out like a sore thumb, your appraisal will reflect it.
Photo Credits
Goodshoot/Goodshoot/Getty Images