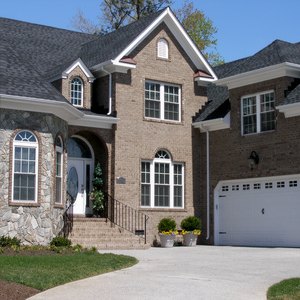 •••
for sale image by Kimberly Reinick from Fotolia.com
Buying items at an estate sale can provide you with a big return on your purchase price, or cause disappointment when you later discover that your purchase wasn't what was represented. You might run into other common problems with estate sale vehicle purchases if you aren't familiar with them. Reviewing what to watch out for when buying at estate sales will help you avoid these pitfalls.
Who Really Owns It?
One of the first problems with buying a car at an estate sale is that you might not be able to verify who actually owns the title to the vehicle. Make sure you ask to see a copy of the title, or "pink slip," to make sure the seller can legally make the transaction.
For example, a child might think their parent owned the car, but it might still have several loan payments due, which means the lender owns the car. Compare the name on the title to the name on the death certificate of the person who owned the car, recommends CarBuyerUSA.com.
In addition, if all of the heirs aren't aware of the estate sale or are in the process of contesting the will, you might have to return the vehicle, or you could have a lien placed against it while the heirs battle things out in court. If the seller can't produce a title (it might simply be lost), she can apply for a duplicate title, or you can help her get the title using a free title search service, explains DirtLegal.com.
Unrealistic Price Points
A car's value is whatever a willing buyer will pay, but classic cars often come with specific market values. However, just because that 1957 Corvette you're looking at sells for $X at many auctions, it depends on the restoration (or if it was restored).
If possible, get an appraisal of any classic car you're thinking of buying from a professional. Before going to an estate sale to purchase a particular vehicle, ask the seller if she's had it appraised and if you can see a copy of the appraisal.
Damage You Can't See
When you purchase any used car, the sale might be "as is," which means it comes with no warranty that the car is in good working condition. You might purchase the car and find out later that the shocks, transmission, air conditioning or other parts are broken or about to stop working.
Get the VIN off the car and use a service like AutoCheck or CarFax to check the vehicle's repair/accident/damage history. These reports are known as Vehicle History Report (VHR), and the seller may have already pulled on she can show you.
No Warranty With the Vehicle
Another problem with purchasing a vehicle at an estate sale or car auctions, or buying any cars for sale by owner, is that unless you get something in writing, no one backs the car's performance or usability. This means that if the car is sold and later breaks down, you're stuck with the repair bill.
If the car was sold "as is" and has an existing problem you don't discover until you get it home, you're stuck with the car. If you can prove fraud, such as presenting a recording of a conversation with the seller during which she lied about a repair, you probably still can't get your money back.
If someone says they had a part recently repaired or had the vehicle inspected, ask for the report or ask them to put that in writing. If the seller refuses, you might want to walk away from the deal.
References
Writer Bio
Steve Milano has written more than 1,000 pieces of personal finance and frugal living articles for dozens of websites, including Motley Fool, Zacks, Bankrate, Quickbooks, SmartyCents, Knew Money, Don't Waste Your Money and Credit Card Ideas, as well as his own websites.