Cost of Building a House Vs. Buying
by Alexander Harris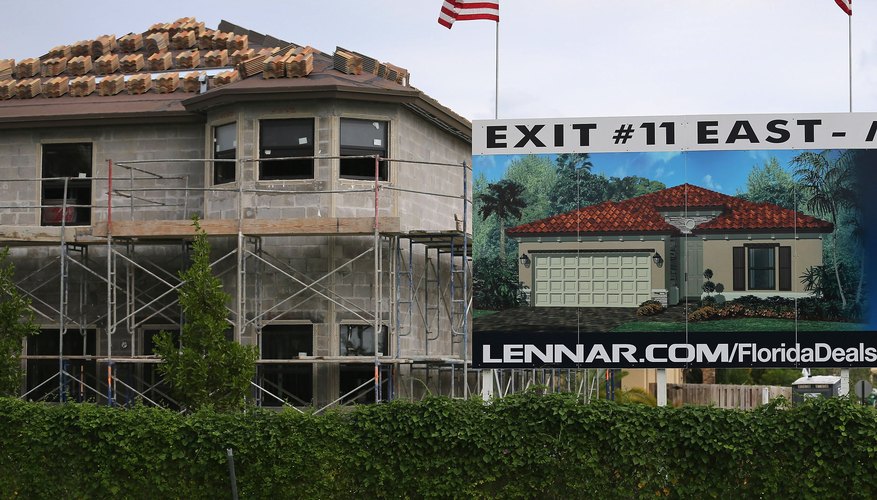 The time has come when you are ready to own your own home. However, before you go much further you must make an important decision. Do you buy a home, or do you build one from the ground up? While there are many considerations, one of the most important factors is cost -- especially if you are on a budget. While buying a home often is cheaper, that is not always the case.
Lower Cost of Buying
The cost of buying a home, whether new or existing, has fallen since the housing market crisis of 2008. In 2012, the median price for an existing home was $177,200 and the average price was $225,800, according to the most recent figures available from the National Association of Realtors. For new homes, the median price was $245,200 in 2012 and the average price was $292,200, according to the U.S. Census Bureau.
Building Benefits
The primary benefit to building your own home is that it can be customized to your exact specifications. You will need to find and purchase buildable land and wait several months for the home to be built. Another drawback for some is that building a home usually is more expensive. In 2012, the average cost for having a contractor build your new house was $270,500 according to the census. This does not include the cost of lot improvement. The average finished lot cost was $67,551 in 2011, according to the National Association of Homebuilders. Total construction costs reported by homebuilders in 2011 -- not including any markup for profit, overhead or marketing -- was $184,135, with an average home size of 2,311 square feet.
Hidden Costs
Both buying and building carry costs that may not be apparent at first. For existing homes in particular, you should consider any future remodeling costs that you might incur if the home is not configured exactly to your needs. In addition, older homes will likely need major repairs while you own, such as replacing the roof. New homes likely require membership into a homeowner's association that will levy annual dues. When it comes to building new, the final cost often exceeds initial estimates given by a contractor. Construction delays might require that you stretch your budget for several months while you pay your previous rent and mortgage as well as your construction loan. Also consider the cost of connecting to local sewer, water and other utilities.
Making the Choice
For many people, deciding whether to buy or build comes down to money. While the general rule of thumb is that building costs more than buying new, that is not always the case. Building a smaller home in a rural area will likely not cost as much as buying a large home in a big city. For those who are comfortable with doing some construction work themselves, such as hanging drywall and installing plumbing, the cost of building can come down considerably. It can also be cheaper to install a septic tank and well than it is to connect to utilities, depending on your lot location.
Photo Credits
Joe Raedle/Getty Images News/Getty Images