How to Convert a Pay Stub to a W-2
by Pamela Gardapee ; Updated September 11, 2015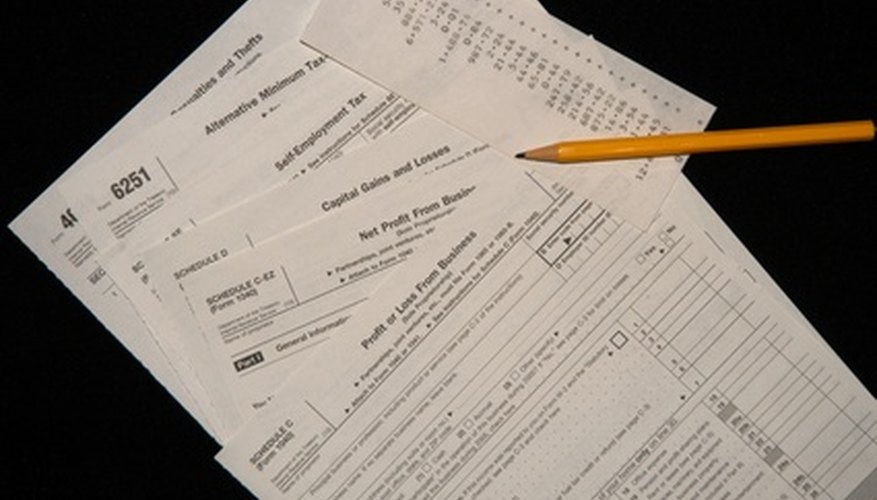 The W-2 form that you receive for the previous tax year on or before January 31 is used to file your tax returns. If you did not receive a W-2 from the employer and after contacting the employer and the IRS, you still do not have a W-2, you will need to complete your taxes by converting a pay stub to a W-2 facsimile per the IRS's requirements.
Enter all personal information requested in part one of the 4852 form. Enter the employer's information and the federal identification number if you know it. Note: You only need to complete this section if you will use this form to do your tax returns. It will be sent along with your federal and state tax returns.
Enter the year-to-date (YTD) gross income on the pay stub on lines 7--Social Security wage--and 7c--Medicare wages and tips. Social security and Medicare are the gross wages before any pre-tax deductions are taken out.
Subtract any pre-tax contributions to a qualified plan from the YTD gross wages. For instance, if you have a gross wage of $25,000 and you paid $2,000 into a 401K, you would have a federal gross income of $23,000. Enter the federal gross income on line 7a. Note: The amount is your state gross income as well.
Enter the Social Security tax withheld on line 7i and the Medicare tax withheld on line 7j.
Enter the YTD federal tax withheld on line 7f and the state tax withheld on line 7g. If any local tax was withheld, enter that amount on line 7h. If you had any Social Security tips or advanced earned income credit payments (EIC), enter each on lines 7e and 7d.
Complete line 9 and 10 if you are using the form for a tax return when you didn't get a W-2 from the employer. Sign and date the form.
References