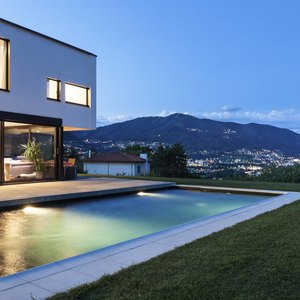 •••
piovesempre/iStock/Getty Images
Offering clean lines and a minimalistic style, contemporary houses make a strong statement while offering a very distinctive curb appeal. The hallmarks of a contemporary home include asymmetric features, geometric shapes and the use of natural materials. Driven by simplicity and function, the interiors of contemporary houses feature flexible, open spaces and plenty of light. From classic mid-century design to today's modern homes, contemporary houses combine beauty and practicality.
Dramatic Façades: Cookie Cutter Goodbye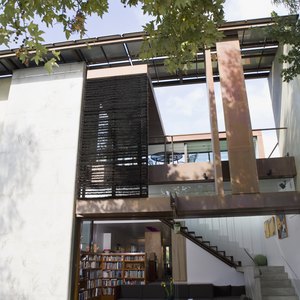 •••
piovesempre/iStock/Getty Images
There is nothing cookie cutter about a true contemporary home. Contemporary houses offer striking, attention grabbing facades. Exterior features of a contemporary house include large windows and daring, even radical roof lines. Flat, expansive roofs or dramatically angled roof lines characterize contemporary houses. An asymmetrical design is another common feature along with bold, geometric shapes. Since a connection to nature is another important attribute of the contemporary home, natural materials such as stone, brick, wood and stucco are commonly used.
Modern Interiors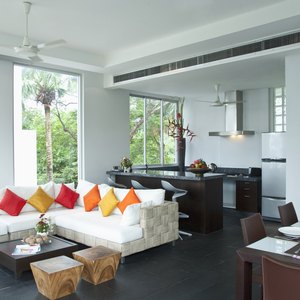 •••
piovesempre/iStock/Getty Images
Wide, open spaces are an important trademark of a contemporary interior. Flowing, open-concept floor plans offer plenty of space to entertain guests as well as spend quality family time. These floor plans are designed to be extremely flexible and can change through the years with a family's needs. Large windows welcome natural light into the home while offering panoramic views of the outdoors. Floor-to-ceiling windows are designed to make the best possible use of natural light. Contemporary interiors also frequently feature vaulted ceilings and, as with the home's exterior, plenty of clean, simple lines.
Kitchens: Function Meets Form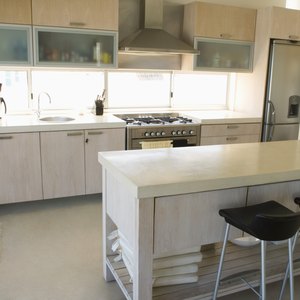 •••
piovesempre/iStock/Getty Images
Contemporary houses often incorporate an industrial feel, and this is certainly true in the kitchen. Materials such as stainless steel, marble, granite or even concrete are often used. Stainless steel appliances, hardware or even counter tops can denote a contemporary kitchen. Simple, unadorned cabinetry might also feature areas of sleek, open shelving. Function is as important as form in a contemporary kitchen. This means minimal embellishment and efficiently arranged work spaces as well as plenty of counter space. Contemporary features include dramatic lighting that also places the light where it is needed most.
Indoor to Outdoor Flow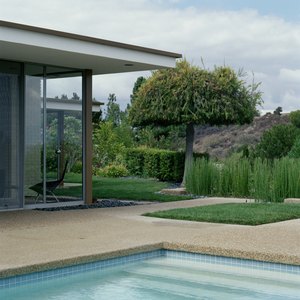 •••
piovesempre/iStock/Getty Images
A contemporary home offers a smooth flow from the interior to the exterior of the home. Intelligent landscaping softens and complements the bold lines and geometric shapes of a contemporary house. Banks of over-size windows, a major characteristic of contemporary homes, welcome exterior views into interior spaces and smooth the transition between indoor and outdoor living space. Sliding glass doors lead to streamlined decks and outdoor living spaces that blend seamlessly with the architecture.
References
Resources
Writer Bio
Ann Hudson is a freelance writer who began her writing career working for a small community newspaper. While there, her work as a feature writer and a weekly columnist were honored. Hudson holds a bachelor's degree in journalism. She has been writing for more than 30 years.