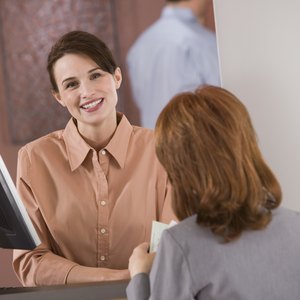 •••
Comstock Images/Comstock/Getty Images
Lenders tout a biweekly mortgage program as a way for you to pay down your mortgage debt faster and save on total interest. By making two half-loan payments each month, you're shortening your loan's repayment schedule. However, you need to consider the potential drawbacks of paying your mortgage biweekly before you go for this option.
Fees
Lenders charge extra fees for a biweekly payment option. The total cost varies by lender but often exceeds $200. You may have to pay both an upfront setup fee for your lender's biweekly payment program and a charge for each payment you make. You may have the choice of waiving the setup fee in return for paying a higher monthly fee, such as $9, for the life of your mortgage. Over time, paying biweekly could literally cost you hundreds of dollars more than a traditional monthly payment arrangement.
Ties Up Money
While paying down your mortgage faster isn't a bad thing, your money might be spent better elsewhere. Paying off debts with higher interest first or putting more money toward your retirement may be wiser moves in your financial plan. You're not lowering the compound interest on your loan by paying it biweekly, since most lenders process the two payments as one only once each month. You're making one extra payment than you would on a monthly mortgage schedule, which does lower your principal faster and therefore your total interest.
Less Control
You're stuck making an extra payment each year once you agree to a biweekly mortgage payment schedule. But if you have an emergency that affects your finances, the schedule might become difficult to manage. By contrast, if you voluntarily make one extra payment to your lender each year to achieve the same effect as a biweekly schedule, you can skip that payment with no serious consequences if you're facing financial trouble. However, your lender must first allow prepayments of your principal under your loan terms for you to make that voluntary extra payment.
Automatic Deductions
Most lenders set up biweekly payments as automatic drafts from your bank account. Every 14 days, the lender takes the money for the payment from your account. However, you may not get paid biweekly but twice a a month, meaning the time between your paychecks may vary. If the lender deducts the money from your account but you don't have the cash to cover it, you may get hit with overdraft charges and other penalties from your bank.
References
Writer Bio
Anna Assad began writing professionally in 1999 and has published several legal articles for various websites. She has an extensive real estate and criminal legal background. She also tutored in English for nearly eight years, attended Buffalo State College for paralegal studies and accounting, and minored in English literature, receiving a Bachelor of Arts.